How Many Stamps Do I Need For Business Communications
The world of business is growing more and more reliant on the internet. The ease at which employees can communicate by e-mail, share documents electronically, and purchase supplies online vastly decreases the time it takes to complete tasks. Because the world has gone digital, businesses are becoming less reliant on postal mail.
However, if you're a business owner, this doesn't mean you no longer need stamps. There are many instances in which you'll want or need to send physical mail to let your clients engage more personally with your business, such as by:
Making a client feel special.

Adding an official touch.

Sending invoices and bills.

Posting flyers and brochures.

Adding a company seal.

Making announcements.

Delivering gifts to employees or clients.
What Are The Different Kinds Of Stamps?
Businesses may choose to purchase stamps depending on the kind of mail they plan to send. A company will want to use different kinds of stamps for different mails. Thes stamps include:
Definitive stamps:

This type of stamp can be used to send mail domestically and internationally. These stamps will show the exact postage needed for the delivery as they don't require additional payment.
Forever stamps:

Forever stamps are always valid, regardless of future postage rate increases. They have an image on the stamp that's unique to its denomination. For example, a 26-cent stamp with George Washington's portrait will always be valid for 26 cents no matter what happens with postal rates in the future.
Semi-Postal stamps:

Semi-Postal stamps support a domestic or international cause and come in various denominations.
Commemorative stamps:

Commemorative stamps are usually produced on special occasions, such as the stamp created to commemorate the 2014 Winter Olympics.
When you need to send physical mail, it's necessary to determine how many stamps you'll need before placing your order. 
Determining How Many Stamps To Use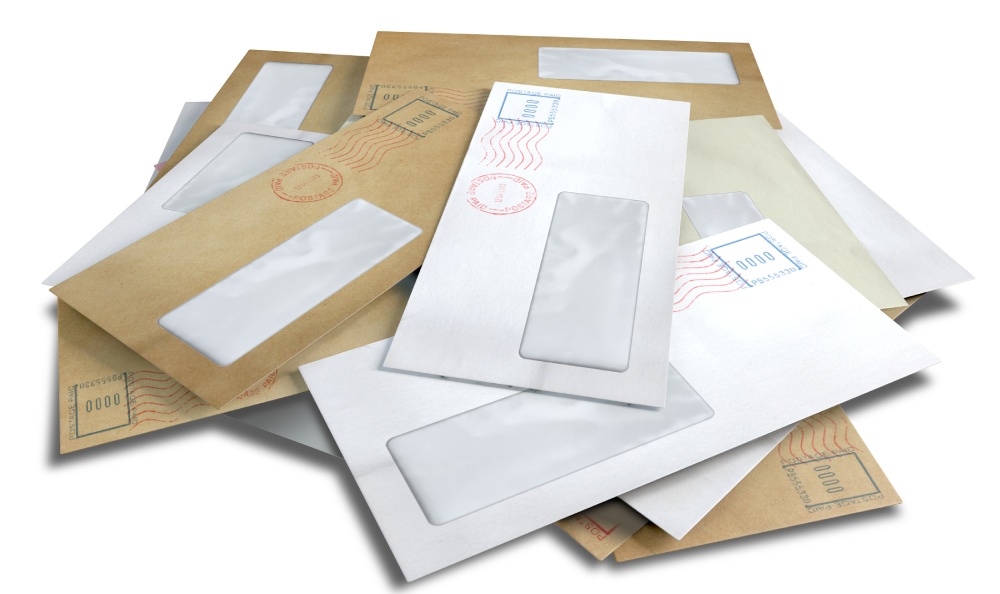 When determining the proper amount of stamps when sending a letter, you'll need to consider several factors such as letter dimensions or its weight and size, mail class, and recipient location. If you're not sure how many stamps you'll need for your business communications, here are some tips to help you figure it out.
Use A USPS Postage Calculator
You can use the online postage calculator on the United States Postal Service (USPS) website to determine how many stamps you'll need for your mail. When using a postage calculator, make sure that each mail piece requires a stamp and isn't already pre-sorted into its category, such as by weight.
For standard mails, you can use Forever stamps, which can be used on all domestic USPS mail for the price of a single stamp. This is regardless of what you paid for them. If you're unsure how many stamps you need for your mail pieces, then you can use the postage price calculator. It could help you determine how much it will cost to send your letter in General Mail or Priority Mail. Once you know the price, divide that by the price per stamp, which is also available on their website, and this will give you the number of stamps you need for your mail.
For example, you want to send a letter that weighs 1.1 ounces using Priority Mail. If the postage price at the time of writing is USD$4.70, and the Forever stamp price is USD$0.55, then the number of stamps you need is USD$4.70 divided by US$0.55, which is equivalent to eight stamps.
Let The Post Office Sort It Out
You can also let the Postal Service sort out your mail pieces for you by purchasing their postage labels. A USPS mailing label is a label that you print out online or through the printer directly from the Postal Service website. The label already has postage printed on it, which can be applied to your mail piece by sticking it in the designated area of your envelope. All you need to do is drop off your mail, and the Postal Service will sort it, apply postage labels and deliver them.
Priority Mail has a discount for businesses that frequently ship using this service. When using Priority Mail, you can also schedule a pick-up from your location instead of dropping the mail in the post office yourself. This way, you'll save even more on postage, and the Postal Service will also sort and deliver your mail for you.
If you're willing to spend a little time sorting your mail pieces yourself, then all you need to do is use Forever stamps. This can be used on all domestic USPS mail for 1 oz. and over as well as for the price of a single stamp, regardless of what you paid for them.
You can also use stamps without any adhesive to stick on your envelopes. Prepaid Postage Indicia is best used on Official Business Mail but may also be used to mail any letter or card. This way, you won't be charged additional postage if the weight of your letter is under 1 ounce.
You can use Business Reply Mail (BRM) if you have multiple business locations to either collect the postage fees of the returned mail or simply pay for it right away. This service allows you to include your return address on your envelopes and mail them with a BRM permit. Then, anyone who sends anything back to that location can simply pay for the postage with their BRM permit.
If your business sends out mail items frequently and you're willing to sort through them yourself, this is another option for determining how many stamps you need. To use this method, place your mail pieces in trays according to weight and find out how much it weighs in ounces.
When a tray is full and weighs more than 13 ounces, it requires Priority Mail instead of First Class. If the tray is smaller than 13 ounces but larger than 4 ounces, it may require First Class postage instead of Priority Mail.
Conclusion
There's no definite answer to how many stamps you need for your mail, and it will depend on how much postage needs to be paid. However, the price of stamps will affect how much you need to buy. You may want to know how many stamps you need by either letting the Postal Service sort it out for you or simply sorting it yourself. Whichever method you choose, just make sure you follow the guidelines to avoid wasting money on postage fees.
If you're still unsure how many stamps to buy, the most practical solution is to purchase Forever stamps, which will work for any envelope regardless of weight or postage price. You can save more money on postage with these stamps since they have no adhesive. These are also good for all First-Class packages, including cards, letters, and flats. You may also check out the USPS website for more information about Forever stamps, USPS mailing labels, and other helpful information.