Rings are a great way to express affection as well as a good gift to reward ourselves. But before purchasing a beautiful ring, we need to figure out how to measure our ring size. In this article we will introduce a ring size chart and 4 practical ways to demonstrate how to measure your size at home.
Ring size chart in inches and in centimeters
Here we have created a comprehensive ring size conversion chart for quick reference. If you already know your size you can directly translate it under the standards of different countries.
If you haven't measured your ring size yet, you can choose to measure either the diameter or circumference of your finger, using the 4 options listed below. Then compare the figures to the inside diameter or inside circumference (of the ring) in this ring size chart to determine your ring size.
How to measure ring size at home?
1. Use a string or a strip of paper to measure your ring size
First, cut out a long strip of paper less than 1cm wide;
Then wrap the strip around your finger and mark the overlap with a pen;
Finally lay the strip flat and use a ruler to measure the distance between the two points, that is, the circumference of the finger, which equals the inside circumference of the ring.
Then refer to the ring size chart above to find your ring size.
If you use a string, do it in the same way as you would with a strip of paper, but be careful to choose a string without elastic.
Tip: When wrapping the paper or string around the finger, make sure that the finger can turn around but the ring will not fall off.
2. Measure a ring that you already own
Rosery Poetry Pink morganite engagement ring $56, SHOP NOW.
If you already have the right ring but forget the size, you can directly measure your own ring to find your ring size.
The first method is to measure the inner diameter of the ring directly with a ruler, with accuracy as fine as 0.1mm, and then compare it to the ring size chart above to determine your ring size. If you don't have a ruler, you can download a relevant app.
The second method is to place the ring on a piece of paper, draw a circle along along the inside of the ring with a pen, then measure the inner diameter of the ring with a ruler and finally compare it to the ring size chart to figure out your ring size.
3. Use a tape measure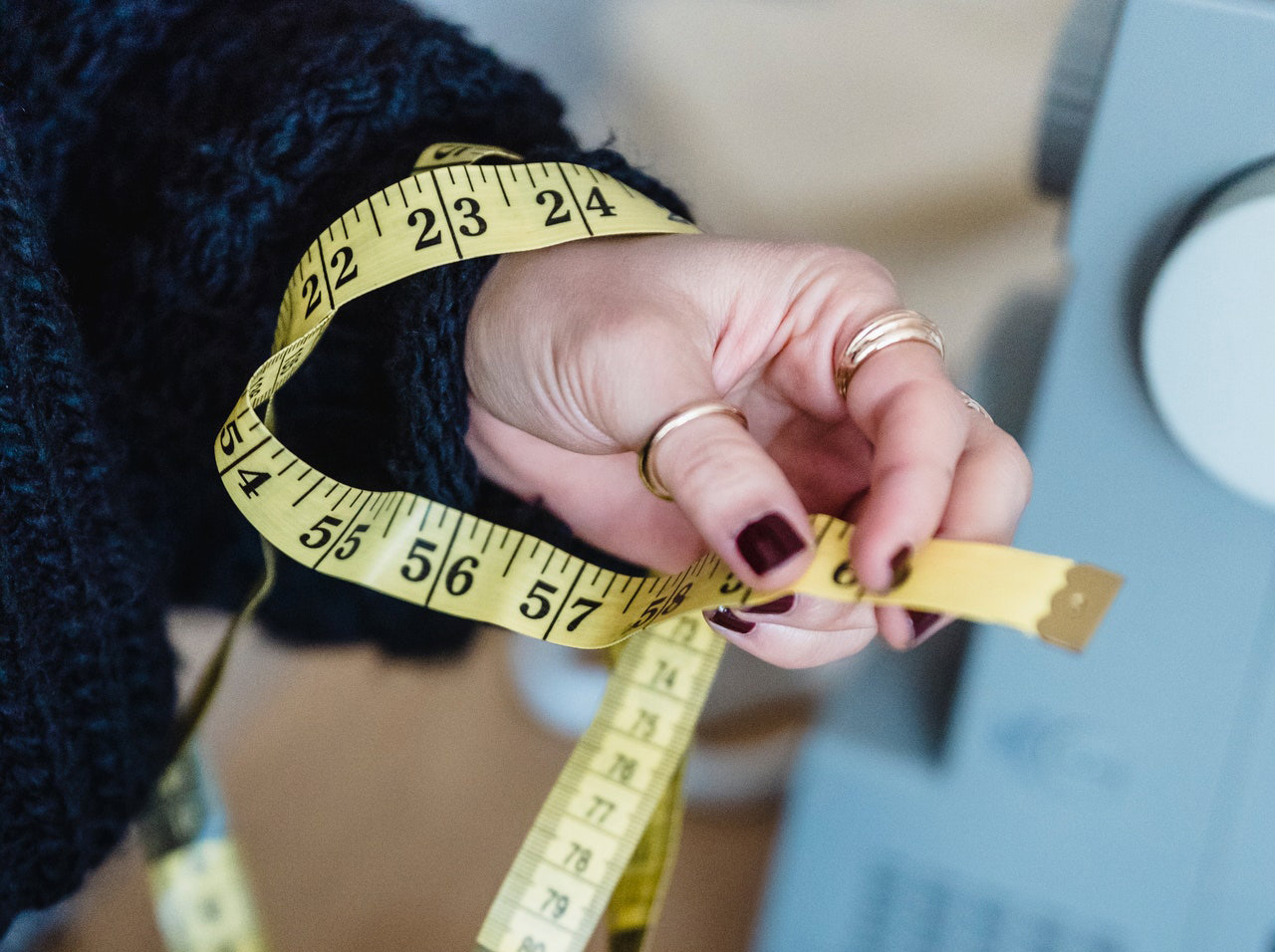 If you have a soft tape measure at home, you can use it to measure your ring size.
The method of using a tape measure is similar to using a string or a strip of paper, except that you can read the circumference of your finger directly after the tape measure is wrapped around your finger.
The circumference of your finger equals the inside circumference in the ring size chart above.
4. Use a ring sizer
We can also choose to buy a professional ring sizer tool for the measurements. At about $3, it is not very expensive. Amazon offers a lot of choices.
With this ring sizer, you just need to wrap it as a ring on your finger and then read the figure, as the ring sizes are already engraved there. Make sure to buy the right ring sizer for your country, otherwise you would need to convert it using the ring size chart above.
After the measurement is done, it can be removed at any time, just like a ring.
A few tips:
1. Avoid measuring when it is too cold, too hot, in the morning or at night.
Our fingers are larger when it is too hot, or in the morning/evening, resulting in inaccurate measurements. Similarly, the ring size will be too small if we measure it when our hand is cold.
2. Decide if you want to wear it on your left or right hand.
The left and right hands are not the same size. Some people's left hand is smaller than their right hand, others the opposite. So before measuring your ring size, you should decide on which hand you want to wear the ring.
3. Decide if you need to measure the size of the knuckle or the finger.
Sizes vary between different parts of the same finger. Many people have larger knuckles but thin fingers.
The rule of thumb for measuring the ring size in this case is as follows: If you are going to wear the ring regularly for a long time, then you should use the size of the finger; If you are buying rings that need to be removed frequently, then use the size of the knuckle so that you can easily take it off and on.
Rosery Poetry Natural Gems Collection starting from $49, SHOP NOW.
Read More
What's Special About Toi Et Moi Rings? Megan Fox, Ariana Grande, Kylie Jenner…
What Are Morganite Rings? Morganite Properties, Colors, Meaning And Rings
8 Diamond Alternatives That Look Like Diamonds But Might Be Better!