How to Buy a Profitable Online Business?
If you're thinking about buying a business online, make sure to take the time to understand the market before you evaluate your target business and, ultimately, negotiate and close the deal.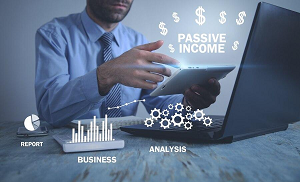 It might require a little more capital upfront compared to starting from scratch, but it is a proven acquisition strategy.
There is no need to build a website, hire staff and test out a product. You're getting a proven profitable business right out of the gate.
This means you're getting a pre-established customer base, ready-to-go team, and reliable income. It's generally easier to secure funding for a business that has a proven track record.
Here's a look at the process of buying an online business.
Understanding The Market
One of your first steps in buying an online business is to find a niche that fits your unique skills and interests.
There are countless ways to make money with a website, including selling domain names, e-commerce stores, online blogs, drop shipping, affiliate partners, virtual training, mobile app, and web developers.
Of all those options, is there a niche that you think is set to grow soon or one that you believe you can take to the next level?
You should also analyze the industry, particularly with a view to the competition. Is this a market that is made of several small- to mid-sized players or is it dominated by one massive operation?
It's often easier to get into a market that has lots of smaller businesses. This gives more room for later acquisition strategies like roll-ups.
Evaluating The Business
There are lots of online businesses for sale, but you (obviously) want a profitable one so makes sure to evaluate the business on a whole host of factors.
You really want a deal where it's a turnkey operation – you're getting the brand, website, employees, and existing customers.
The business should be one that is growing and has multiple streams of income – it shouldn't rely on just one product.
You'll also want to make sure that it gets its traffic from a variety of sources and that those sources are relatively stable. If the site's traffic is dependent on one blog, for example, it's susceptible to keyperson risk. What happens if this relationship ends?
Consider the SEO (search engine optimization) value of the business. Does it get most of its traffic through organic search or through ads? How does it rank for key search terms in Google?
Due Diligence
One of the most important steps when buying an online business is to engage in a thorough due diligence search. This means poring over financial and legal data to make sure there are no surprises if you purchase it.
You'll often have to sign an NDA to get access to at least three years of detailed financial info.
Make sure that revenues and profit have been growing consistently or, at the very least, not declining. How are revenues month to month?
Are there any potential legal liabilities that you foresee? Perhaps an impending lawsuit or regulatory change might have a dramatic impact on future growth.
You should also put some thought into the future earnings potential of the site. Is this a market that is set to grow over the next couple years?
Negotiating The Deal
Negotiating the details of the deal is some part art and some part science.
You'll want to look at annual profits based on your due diligence check to come up with a reasonable offer. It's standard to offer between two and three times the annual profits.
You should also make sure you understand the seller's motivations. Are they looking for a quick exit due to a medical issue or are they just kicking the tires on what they can get for the site?
This will affect how much you'll have to pay for the site.
It is common to secure some portion of seller financing, as well, so make sure you negotiate this aspect.
Closing The Deal
After you've settled on a price that is amenable to both you and the seller, it's time to finalize the paperwork and close the deal.
If you haven't already, it's highly recommended that you rely on a skilled professional like a lawyer to draft the final agreement. Make sure both you and the seller understand the finer points of the deal.
You'll also want to think about ensuring a smooth transition so that employees and customers are not impacted once you take over.
Post-Acquisition Strategy
You should also think about what your post-acquisition strategy is BEFORE you buy the business.
How will you maintain profitability once you take over. Are there some very simple SEO tweaks you can make to boost sales? Or perhaps there are some untapped social media platforms you can engage in to get more customers.
If the market you're in has many other smaller players, consider a roll-up strategy where you buy other similar sites to increase market share and capitalize on economies of scale.
Think about how long you want to operate the business. Are you looking to scale up the business and exit?
How can you move this into a streamlined, management-led operation that is highly attractive to other buyers. You can command a higher multiple if all processes are standardized and the whole business does not center around you.
Conclusion
There are lots of places to buy online business.
You can use commerce sites like Flippa or Empire Flippers. These sites generally take a percentage of the sale.
You can also go directly to a website owner, but this can be a lot of work with little payoff. A lot of cold calling to learn that a site is not for sale.