NFTs (non-fungible tokens) in luxury marketing!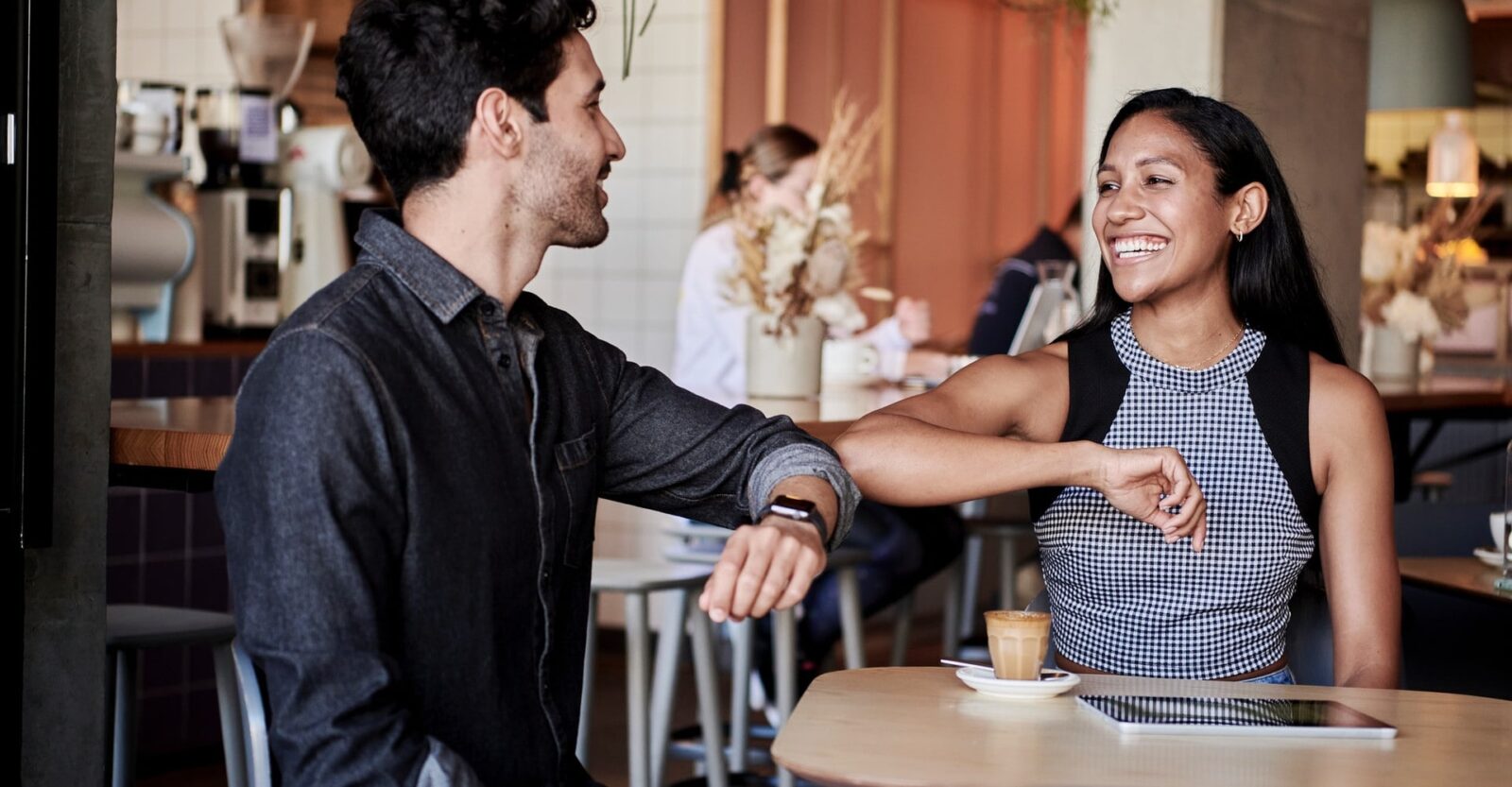 What is NFT?
NFTs, or non-fungible tokens, are unique digital assets like digital artworks and music, which are tracked through blockchain (a digital ledger) and thus cannot be reproduced or interchanged.
NFTs are created by uploading a file to a specific auction market, such as Rarible, OpenSea, KnownOrigin. Once this is done, the piece may be bought with cryptocurrency and resold. An NFT includes data that showcase details about the art.
NFTs have been used since 2017 when Larva Labs developed CryptoPunks
NFTs were first used in 2017 when Larva Labs released 10,000 collectible characters on CryptoPunks. Apart from human faces, there are 88 Zombies, 24 Apes, and 9 Aliens that are considered special and much more pricey.
10,000 unique collectible characters with proof of ownership stored on the Ethereum blockchain. Image source: Larva Labs.
On March 10, 2021, one of the aliens (CryptoPunk 7804) was sold for $7.5 million (ETH4200), thus becoming the most expensive NFT ever sold.
In late 2017, CryptoKitties, a game that enabled users to purchase, breed, and sell virtual cats, was launched by Dapper Lab. As the first initiative that used blockchain for recreational purposes, the program became so popular that it slowed down the Ethereum network.
In 2021, Beeple's NFT sold for over $69 million
NFTs have gained much popularity this year, as they have been validated by powerful entities such as Christie's. The world-renowned auction house put up for sale a work from Beeple.
The artist created "Everydays: The First 5000 Days", a digital piece that embodies the first 5,000 artworks he created. Although his prints usually sell for only $100, this digital artwork registered a staggering price of over $69 million, thus proving NFTs' potential in the art world.
The 3 main stakeholders of the NFT ecosystem
There are 3 main figures in the NFT ecosystem: the artist, the buyer, and the collector. The artist uses NFTs as a way to sell art. With each change of ownership, the artist is paid a percentage of the transaction. Buyers use NFTs to support their favorite artists and share their work online, while collectors may use NFTs as speculative assets through buying and selling, depending on how the value varies.
NFTs in the collectibles, gaming, music, sports, and fashion industry
In the collectibles industry, for example, Rob Gronkowski's first NFT card collection sold for over $1.6 million. The collection was formed of 4 main cards, featuring artworks from the NFL player's 4 Super Bowl appearances, available in 87 editions. The fifth card, the "Career Highlight Refractor Card", sold for 232 ETH, the equivalent of $435,000.
In-game assets, such as clothing, helmets, accessories, land, or characters that are controlled by users are available as NFTs too. Actually, there is a secondary market enabled by third-party providers that do not need permission from game developers.
For example, one of the most expensive CryptoKitties was sold for approximately $170,000, and in Axie Infinity, a blockchain-powered game, nine plots of land sold for about $1.5 million. As the buyer, i.e., Flying Falcon, explains in a series of tweets, "We're witnessing a historic moment; the rise of digital nations with their own systems of clearly delineated, irrevocable property rights. Axie land has entertainment value, social value, and economic value in the form of future resource flows."
I'm selling this song about NFTs as an NFT pic.twitter.com/B4EZLlesPx

— Elon Musk (@elonmusk) March 15, 2021
Music may also be bought in the NFT ecosystem. For example, Elon Musk is selling a techno track. Kings of Leon, the Tennessee rock band known for such late-2000s hits as "Sex on Fire" and "Use Somebody," are releasing their new album in NFT form.
Sports players have also entered the NFT game, by tokenizing their contracts and offering people the opportunity to invest in them, like pro-NBA player Spencer Dinwiddie, or by offering buyers lifetime rights to parts of their body, like pro tennis player Oleksandra Oliynykova did with his right arm.
The fashion industry has also been using NFTs. For example, Nike patented CryptoKicks in 2019, a system that enables the authentication of physical sneakers by offering customers a digital version of the product.
In fact, NFTs may be used to sell any form of intellectual property, including tweets, New York Times columns, and so on.
How do you use NFTs in luxury marketing?
Many luxury fashion houses are interested in NFTs. Big players like Gucci and Nike have already jumped into the game, while smaller luxury brands are even more aggressive.
According to Marjorie Hernandez, founder of Lukso, a blockchain platform that works with fashion brands, "Luxury brands were behind on the e-commerce trend, so there's now more of a willingness to experiment with new technologies like blockchain."
1. Authenticating and tracking goods
Fake goods represent a big issue in the luxury world, with the global market for counterfeit luxury goods reaching $3.1 trillion. In this context, NFTs may be a good solution for authenticating and tracking high-end products, as Nike did.
Apart from physical sneakers, the brand offers customers a digital version of the product. The ownership of both physical and digital sneakers is transferred together and is stored in a "digital locker", a type of cryptocurrency wallet.
By storing information in the blockchain, consumers can authenticate a luxury product, know its history, previous owners, and so on.
In addition, according to ArtGrail representatives, taking a fake NFT off the market is easier than combating physical counterfeits or dealing with vendors like eBay.
2. Providing royalties to brands with each resale
As in the case of art, NFTs may be used to provide royalties to the original artist or brand that created the products. According to CPP Luxury, the global market of second-hand luxury apparel, footwear, and accessories represents $30 billion to $40 billion in value and is still growing rapidly with big players like Vestiaire Collective.
Since the terms of reselling an NFT can be predetermined and encoded into the blockchain, brands could receive royalties with each resale.
3. Selling luxury collectibles
Another way of using NFTs in the luxury industry is to create digital collectibles, one-of-a-kind or limited-edition pieces with increased values due to scarcity.
For example, Jacob & Co. created the world's first NFT luxury watch, which is presented by the NFT platform ArtGrails. This watch is inspired by the house's icon product, Epic SF24, which sells for over $100,000 today. Although the starting price for the 24-hour auction was $1,000 on April 7, the highest bidder offered $100,000 for it, making it a hot topic worldwide.
4. Creating and selling digital products
Clothia, a small luxury brand, is auctioning NFT dresses starting from 3.5 ETH ($8,346.59). And they offer winning bidders both the physical product and the digital representation, both as one-of-a-kind items.
"NFTs could be similar to how fashion brands see bridge or diffusion lines. Just like how a Chanel lipstick is more accessible to customers than a Chanel handbag, luxury brands can use NFTs to give more customers access to their brands", said CEO Elena Silenok.
5. Virtual products for games and avatars
Luxury brands are getting interested in esports too, as it is a flourishing industry with a $1.1 billion revenue in 2020 and a 5-million fan base. Examples include Louis Vuitton's collaboration with League of Legends, Valentino, Marc Jacobs, Anna Sui, Givenchy, and Gillette Venus with Nintendo's popular game Animal Crossing.
Digital products provided by these brands enable players to go shopping and choose their favorite branded outfits or even pamper the characters and add human-like characteristics to their avatars. With NFTs, buyers will be able to securely resell digital products.
6. Collaborations with artists

An interesting way to use NFTs in luxury marketing is to foster brand-artist collaborations. For example, design studio Rtfkt and teen digital artist Fewocious released a sneaker design inspired by the Air Force One, which included doodles all over the surface. These sneakers are priced at $3,000, $5,000, and $10,000 per pair, more expensive than physical sneakers. In spite of the astounding price, 621 pairs were sold for a total of $3.1 million.
7. Virtual try-on and customization
In order to use NFTs to the maximum, luxury marketers are taking advantage of complementary technologies, especially virtual try-on and customization. Once you manage to create a new design, like shoes, a digital lipstick color, a filter, or an iconic garment, your clients will be able to wear them using virtual try-on technology.
For example, in March 2020, Gucci created a collection of digital sneakers that consumers could try on using Augmented Reality.
Through the "Gucci Sneaker Garage" available on the Gucci app, shoppers may purchase a pair of digital sneakers, called Gucci Virtual 25, and wear them using Augmented Reality technology in the Gucci app, as well as in partnering apps like Roblox and VRChat.
The sneaker cost $11.99 in the app and is designed by the house's Creative Director, Alessandro Michele, showcasing a chunky design with neon colors inspired by the '80s. Of course, these signature products wear the GG logo on the soles and on the tongues. Moreover, in the Gucci Sneaker Garage, shoppers may customize the sneakers to create unique versions that fit their individual styles.
Brands believe that using NFT digital collections helps them to access a broader pool of consumers and precisely target them in certain environments, like games, esports, social media, and so on.
In this case, NFTs are used together with 3D visualization and virtual try-on technology to deliver a more engaging and converting digital shopping experience.
Contact us: 3D visualization, virtual try-on, customization
Hapticmedia has over 15 years of expertise in immersive technologies including 3D visualization, customization, and configuration, engraving, Augmented Reality, and Virtual Try-On, and is supported and covered by LVMH, Forbes, Les Echos, Le Point, BFMTV. Check here to see our client projects with Guerlain, Kenzo, Baume & Mercier, Baccarat, Edenly or contact us now to see the visible improvement we will bring to you.
This article is originally published on Hapticmedia.