Two Proven Methods To Attract Traffic! No Special Skills are Needed!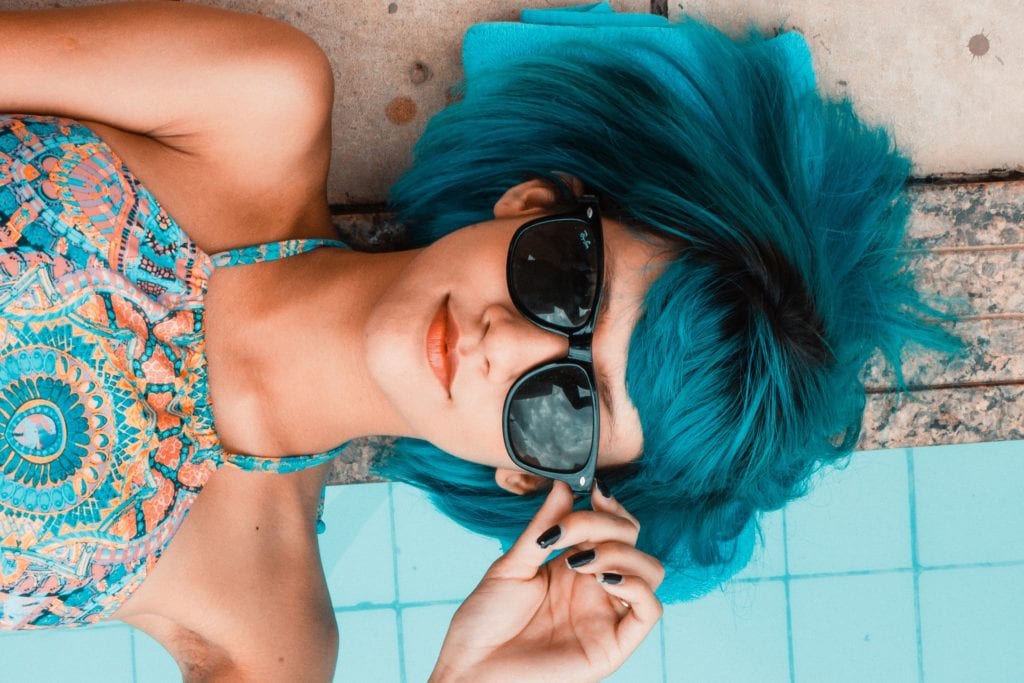 The techniques I am going to share with you, not only work for people with zero marketing skills but also for those with a tight budget. According to my own experience, it costs from 80 to 2000+ USD, all as you wish. You will also read about real-life case studies and results just to ensure that it is useful or not.
A few statements in the beginning though:
1, This is not a sponsored post in any sense, I do not get paid by any brand or person.
2, It is your own responsibility to control the frequency of activities so as not to be punished by Google. Do not worry, I will explain in detail later.
3, Any backlink-building techniques take time to show results, and so does this one. We can not predict how long it requires for Google to index a new page.
According to Ahrefs, which declares itself to have the largest database for hundreds of millions of web pages, search engines prefer to crawl websites with a higher Domain Authority score and a smaller number of pages. Therefore, if you are trying to build links from low DA websites it might take weeks or even several months to improve your SEO ranking.
Introduction: why do we need Search Engine Optimization and content marketing?
We need to understand firstly the high-level strategy of this methodology. Regarding traffic generation, there are mainly two ways to go: advertising and organic marketing.
Advertising is easy and out of reach for this article. If you have extra money then keep it going. Try it for 3 weeks and do some accounting, ie. costs, click-through rates, conversion rates ( you have access to all this data in advertising platforms like Google Adwords and Facebook), and turnover for each penny, to see if it is cost-efficient for you or not.
It is nice to have some initial orders from advertising in the beginning, even if you are not profiting. It helps to gather information about your potential target and receive feedback on the products or services that you are trying to provide.
But advertising is no way to improve search engine ranking or bring organic traffic to your website. Using this method you will get a limited number of clicks, according to the budget. Over time the costs will increase and the traffic the opposite.
The only way to generate huge amounts of leads is content marketing. According to Forbes, websites that include a blog typically have 434% more indexed pages than those that don't and generate 67% more leads.
Similarly, HubSpot announced that B2B companies that blog typically generate 67% more leads per month than those that do not. And most of them are really shitty ones. Imagine how it is going to boost your traffic if you publish high-quality content.
To sum up, our goal is to rank top in the search engine when potential customers type our keywords. 75% of people only scroll the 1st page of a Google search and most of them do to the Top 3 results. Here is the 1st page if you search for "configurateur 3d de produits" in Google.
In order to achieve this, we need to show search engines that we are a big deal ( Search Engine Optimization, mainly backlink building) with the help of high-quality content ( content marketing, mainly blogging).
The what and how of backlink building
Backlinks are the most important thing for organic marketing. They serve as upvotes for the quality and popularity of your website. The more, the merrier.
Here is an example of a backlink for Hapticmedia. "According to the French startup Hapticmedia, 3D product configurators are revolutionizing the shopping experience in luxury business". It is a hyperlink to your website under certain anchor texts.
Type of backlinks
Do follow
No follow
Influence
Huge
Zero, but necessary to build
Position
Content
Footer, Sidebar
Influence
Huge
Much less
Authority of the
linking site
Domain rating (Ahrefs) 50+ or
Domain authority (Moz) 30+
DR 35+ or
DA 20+
The rest
Influence
Huge
Less
Zero
Considering the information above, it is vital to come up with a strategy to prioritize different kinds of backlinks and allocate investments accordingly. It is definitely not worth it to write a top-notch guest post and only get a no-follow backlink from it.
Quality of backlinks
Requirement
Investment
Super
Do follow, DR 50+ or DA 30+, in the content
High-value content,
maybe publishing fees of 40 USD
Good
Do follow, DR 50+ or DA 30+, in the footer or sidebar
High-value content,
maybe publishing fees of 40 USD
Average
Do follow, DR 35+ or DA 20+, anywhere
Acceptable
No follow, DR 50+ or DA 30+, anywhere
Unacceptable
No follow, DR 35- or DA 20-, anywhere
For high-quality backlinks: super and good
Okay now comes the hard-core stuff. High rating/ authority domains never easily give do-follow backlinks. The possibility to get one from those websites is that either you get cited by them or you write for them inserting in the article a backlink to your website.
The former seems really random as we have no idea who is gonna write about what and if they are willing to cite us. Moreover, once the post goes live, it is done. They only do well-researched articles and will not need one more citation from us after publication.
Therefore, we have more control over the content if we write articles for them. This is what we call "guest blogging". At this phase, the goal is not getting traffic but only one do-follow backlink to improve search engine ranking. You will have all the traffic expected once you show up among the top 3 results.
For average backlinks and others
We definitely do not want to invest too much money or time in such links considering the return. I myself once spent over 2 hours on the Internet only to find 1 website offering free do-follow backlinks.
Therefore why not hire someone at a good price to do it for you? You can still control the quality by giving specific requirements, for example, all backlinks did manually, 80% of do follow links, only websites with DR 30+ and anchor texts using keywords, and so on.
Hire a freelancer

to build average backlinks for you
Here is my case. I started employing this gentleman in mid-June. We agreed to build 220 backlinks at the cost of 125 euros (initially 75 euros) per month, of which 130 are do-follow ones and all websites with DA 20+.
The gentleman hands in a work report per week so we could discuss and see real results.
In July the backlinks began to be indexed by Google, seen from the picture. Now we have 1-5 backlinks detected every day and the number is only going to increase, while before I took over this project we almost had zero per month, for May or June. Ignore the organic traffic though, I will work on it soon.

To conclude I would say, this is one of the best investments that I have ever made for inbound marketing. Domain Rating is increased by 3 points, Ahrefs Rank from 1.5M to 1.1M in 10 days, all for 125 euros per month, you deserve it too.
Guest blogging

for high-quality backlinks
If you are already happy with what we discussed above or you have no more budgets, then you can stop here. Efficient guest blogging will cost around 1200 USD per month, for 8 articles. It is not wrong to walk slower.
For those who are still interested, we have now a bigger problem: must we write? I suck at it! Do not worry, most marketers panic too just like you, but here is a good idea: we can always outsource.
It is not necessarily expensive to hire ghost bloggers. If you are thinking about English native speakers in the USA or Britain, maybe yes. But what about English native speakers in India or any other country that adopts English an official language?
Look what I find in Freelancer. Hmm, I need to emphasize this is not a sponsored post.
The fact is, I tested and it turned out to be really nice. Chosen carefully, you can have a smooth writer with a good master of English and more importantly, great research skills. Here is an example of a guest post published on a DR 56 website.
Searching related websites for guest blogging, I have already covered. Feel free to check the article. To briefly explain it, 
Type in [your topic] "write for us" in the search engine

Use Ahrefs SEO Toolbar or any tool applied to choose the ones that are qualified, mainly DR 35+

Send emails to ask if they offer do-follow

links
Conclusion
I promised "no special skills needed" in the beginning and guess what? I delivered. Using this method, you serve more as a role to coordinate the resources and demands instead of creating research articles or conducting technical SEO audits. They will do it for you. The only problem for you is to decide how much you want to invest and when will you satisfy.