How To Make Your Business Stand Out Above The Rest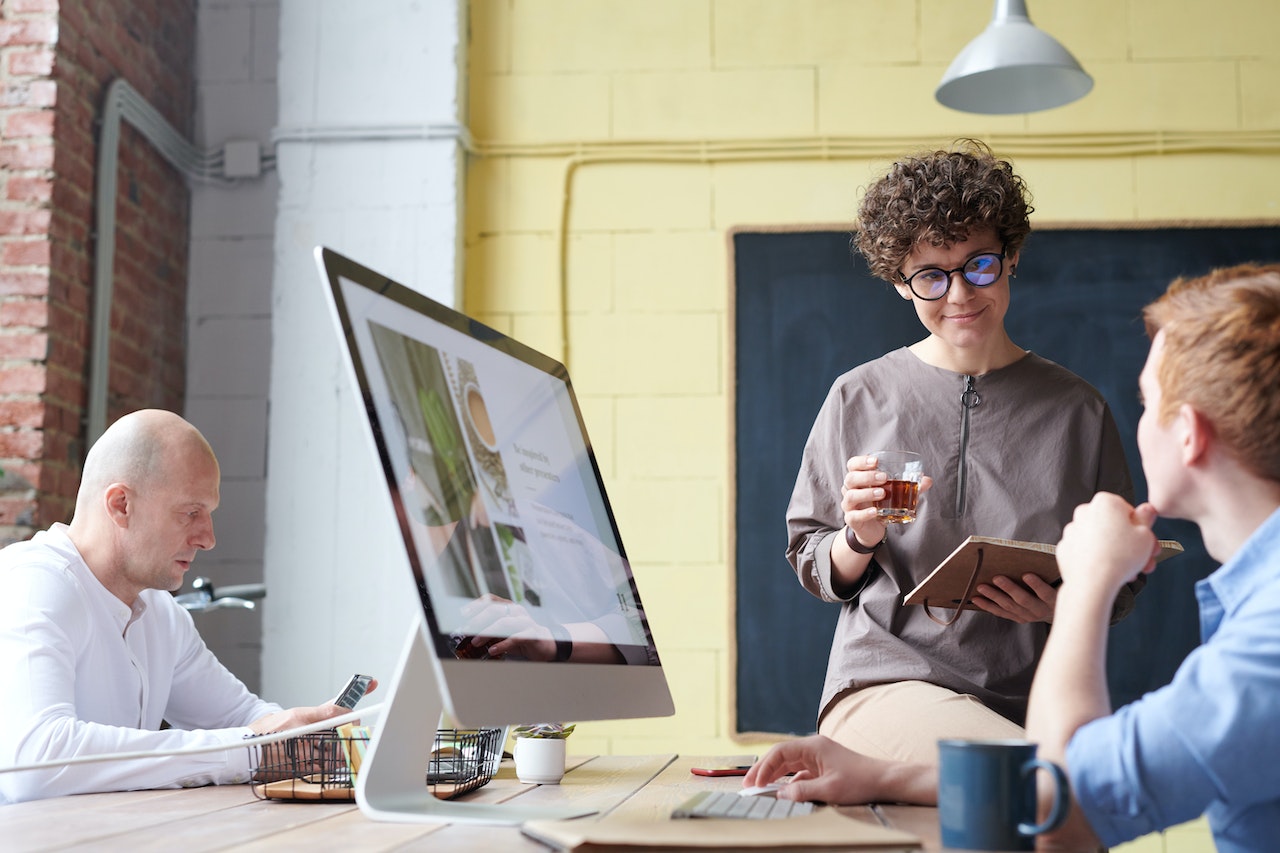 There are a lot of businesses in every industry you can think of. It can sometimes feel like you will never grow and you are in a sea of competitors. However, there are some ways you can stand out above the rest and have good business growth. Growing a business can be hard and it does take a lot of work and determination to be successful. Each business will have its way to stand out above the crowd and beat the competition. Here are some of the ways to do that.  
Discover your unique selling point
What sets your business apart from the competition so dramatically? What distinguishes your offering? First, you need to work out what makes you stand out from the crowd of your competitors. Once you are aware of what makes you truly unique, focus this on your branding and marketing. Try to be the solution to an everyday problem that people have. If you sell electric blankets for example you can solve how to warm up in winter in a more affordable way.
Think About Your Tone Of Voice
Speaking a different language to your rivals is another approach to set yourself apart from them. This will be by focusing on your tone of voice, do you want to sound professional so they take you seriously, do you want to sound like a friend or young so you are relatable, whatever it is make sure you choose one and stick to it. Take a look at what your competitors are doing, the language they are using, and the tone of voice they are using. Why not attempt something a little more personal if your competitors use highly formal language and tones of voice? If your potential clients might be looking for someone more approachable than having a friendly tone of voice might make people come to you as you may seem more trustworthy and approachable.
Provide top quality customer support
Word of mouth is one of the best ways for businesses to grow and become popular. A good way to do this is to go above and beyond for your clients. This is going above and beyond for your customers to make sure they are constantly satisfied with the goods or services you offer. If you want to compete in today's cutthroat industry, maintaining customer pleasure is essential. One of the finest ways to differentiate your company from the competition is by offering a fantastic client experience. Additionally, think about adopting a live chat software solution if you want to step up your customer support. Your clients will value the instant support you can offer them as a result.
Fill The Gaps Of Your Knowledge
Hiring an expert in a field you don't know anything about will cost you more in time and money than it would to just hire someone who knows what they're doing. So assess things you aren't great at or don't know much on. Once you know what those are then speak to other business owners who may use freelancers who might be looking for other clients or simply put a job advert out for that role. After that, you can concentrate on the advantages that motivated you to launch your company in the first place.
Make noise before the launch day
A lot of people when they start a business they don't do much before they open. They wait until they are open and then start promoting like crazy. The only issue with that is that your costs have already started. One of the more cost-effective ways to get your business going is to do it before you are even open. Build up the community online, and get people excited about your opening. Online marketing promotions are effective and affordable. You can also get physical things to give out, it could be promotional items along with vouchers for people to use once you are open. Don't limit yourself to branded notepads and pens. Consider purchasing things like sunglasses, tote bags, Custom USBs, lip balm, and stress relievers.
Offer Reasonable costs
By providing reasonable prices, you can further distinguish your company from the competition. Even while it may appear like all businesses employ this strategy, that does not imply that it is not successful. You should make sure that the bulk of your clients can afford your prices. If you charge excessive pricing, customers may start hunting for a business that provides comparable services at a lower cost.
Showcase positive client feedback
Anyone can put anything on their platforms as a testimonial from a client, but the best way is to have recommendations direct from them. No company can take your customer testimonials from you and if you have influential and popular clients they can be beneficial. Make sure to gather participant feedback so you can emphasise the greatest comments on your website and other places where you promote your courses. You could ask your clients to leave a review on your business's Facebook page, on your website or even shout out about how great you've been on their socials.
Keep your consistency
A brand that lacks consistency develops a less trustworthy reputation, so it is important to have consistency in everything you do, otherwise, you could risk losing customers and losing business. You want your customer base to trust you and also to know what to expect from you. The various steps involved in the branding process must cooperate and support one another. If you have a friendly tone of voice throughout your communications with your audience, suddenly changing to formal could make it seem like you are not approachable anymore or that you don't align with what your customers are looking for in businesses they support.
Establish Your Own Niche
Having a broad selection of products or trying to do everything can sometimes seem like a beneficial thing to do as you are appealing to more people. However, focusing on a certain thing or a certain niche well will more likely help you grow quicker. For example, a company that specialises in large oversized luxury hoodies to keep you warm in the winter will appeal to a lot of people and you can be the go-to for that thing. By focusing your efforts on resolving these problems, sometimes referred to as pain spots, when you cater to a client's specific concern, you can increase earnings and your brand awareness in that sector or niche.
Be friendly
Gone are the days of only having a website and it being impossible to get in touch with a company. People want to be able to speak to people immediately with a quick response. You can do this in a variety of ways and being accessible and easy to get in contact with will please the consumers of today. Social media platforms are a big thing, customers will message directly through them and expect a response. If you do have a website they will expect to be able to find an email address, contact number and even a live web chat option to speak to someone from the company there and then to address any concerns or questions they have. Showing you are friendly and happy to talk to customers will help you stand out above the rest.
Embrace and uphold your value
Value your products and your company by not only creating an amazing product but making sure it meets the needs of your customers with great value as well. No one wants something cheap that will break easily. With the environmental concerns people have in this day and age they are more likely to spend a bit more money on something that will last and also something that is good for the environment. When you are creating your product, think about the people that will buy it, what kind of jobs and income they will have and how much excess they will have to spend on the kind of things you are providing.
Engage in Community Service
The pandemic brought about the importance of supporting small and local businesses. People also want to support businesses that support the community they live in. There are a lot of ways you can go about this, one of the options would be to support a locally based charity by raising money for them or performing an act of service. If it was a retirement home for example then you could plant them a garden or get them something to keep them entertained, or simply volunteer your time with them so they don't get lonely. People are more likely to support a business if they are aware that it supports their neighbourhood.
These are just some ways that you can help your business stand out from the rest and give you a running start in the competition if you have a start-up or even if you just want to revamp the image of your business to help it grow or move into a new marketing demographic.