Are consumers really embracing AI in the luxury industry?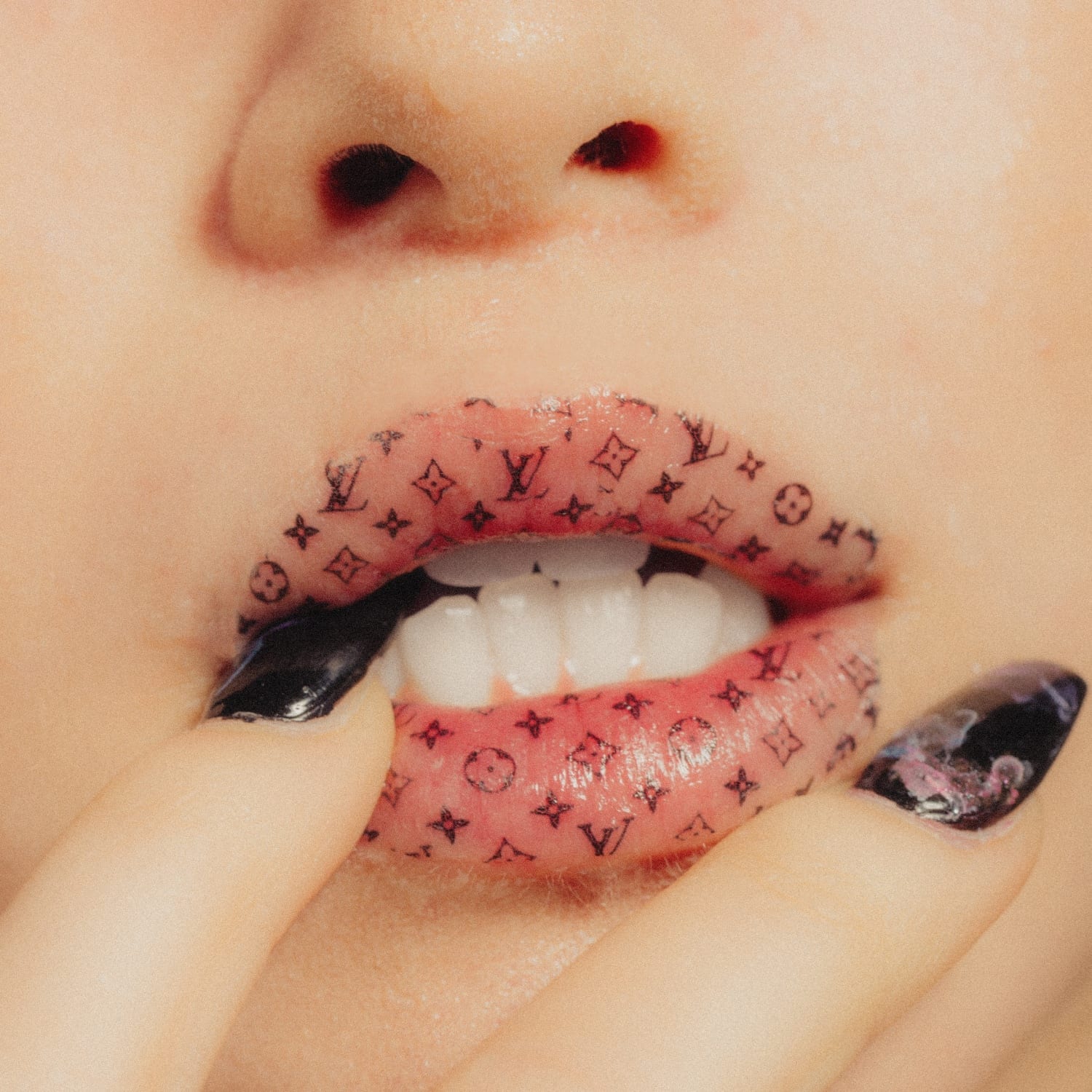 Adoption of AI in luxury business
Data collection & mining for patterns or opportunities
Image recognition technology is an application based on deep learning technology that makes computers "see" and "understand" the information conveyed by images, videos and other media in a simple way. After a certain amount of training, the computer can obtain certain image recognition capabilities. Many investors realize that this technology has great value. The data shows that the image recognition market size was estimated to reach $1.595 billion in 2016, and now the estimate for 2021 has reached $38.92 billion, which shows that the financial community is optimistic about the market application of the technology.
Customization
It is true that when trying to scale up or even move to mass production, the luxury business puts itself in front of a giant risk of losing high end clients due to an increasing lack of scarcity, which unfortunately presents as a core competence for this industry. This traditional trade-off between originality and scale of economy (Fox, 2018), however, can be solved by Artificial Intelligence, which enables customizations initiated by clients so as to enhance the originality of luxurious products. To be more precisely, Artificial Intelligence, which is based on automatic data capture and data conversion, could take into consideration of the specific demands from clients and move to mass customization without over reliance on repetitive human labor and therefore achieve both originality and economy of scale.
Adjust marketing strategies based on real-time data
Marketers now are able to introduce information, product recommendations, coupons and incentives to targeted customers at the right time and the right place based on collection of real-time data, website data, historical purchase data, application usage data, unstructured data, geolocation information and so on. In this case Artificial intelligence technology allows marketers to adapt the system in a timely and responsive manner and create targeted content and interaction towards specific people. In another word, marketers are able to participate in personalized marketing campaigns and to offer potential consumers a customized one-to-one relationship. 
Analysis of customer emotions to adjust content
Emotions or mood can greatly influence consumer behaviors during a purchase. Often the decision to buy a diamond necklace or a limited edition clock comes down to if consumers "feel" that those products are worth far more than the costs. Through collaboration of big data and deep learning, the algorithm is fed tens of thousands of cases of smiles from different races, ages and genders so to observe the texture, wrinkles and changes in shape of all faces and therefore to summarize the common characteristics of a genuine smile. The same method is used to study also the fake laughter. This technology is now being used not only to provide a flexible shelf solution for physical stores after capturing customer interaction data and tracking emotions but also to enable brands to make adjustments on digital platforms to show audiences promoting marketing content that are more interesting to them and hence boost sales potential.
Use AI to fully display products or services
Application of Artificial intelligence in the retail industry is changing the way people shop. Now combined with voice search and image search, brands can promote their products in a more comprehensive way, for example, augmented reality (AR) allows shoppers to view the color of sofas in a house or an office; virtual reality (VR) allows consumers to sit in the car and even test drive without leaving their homes. In fact, Audi, BMW and other luxury car companies have already developed virtual reality (VR) systems for car buyers to fully try out the car before even making an appointment.
Employment of chatbots to enhance client interaction
Salesforce is an important part of marketing strategy for luxury. They are the brand ambassadors and for many customers the only way to have a real conversation with the brand. However, now artificial intelligence-based chatbots are taking away some of the sales staff's responsibilities in a cheaper and more efficient way.
For example, in addition to the ability to instantly record customer information and answer their questions, chatbots care also able to continuously improve their understanding of customers and make real-time decisions based on this knowledge. Fact is that chatbots with infinite memory may someday become a powerful opponent of salespeople.
Identification of pirated goods
Based on a large "product image database", which dates back several decades and is still expanding, Artificial Intelligence applications such as Entrupy linked to a portable scanning tool is now able to automatically identify the authenticity of the luxurious products, mainly designer bags for the time being. It uses AI algorithms to analyze microscopic imaging of products and then employ deep learning to compare those images with existing product databases, aspects examined including texture, color contrast, topological structures, shape, warp and weft density, scratches, abrasion and all other dimensions. This product declares to be able to identify the authenticity of a product with an accuracy of 97.1%.
Comparative analysis for clients
Deep learning technology allows applications to access data and let them learn by themselves, which means that machines are becoming increasingly aware of consumers — what they like and don't like and even their unique preferences and habits. For example, certain algorithms involving deep learning enable consumers— that are categorized as "price sensitive" based on historical data- to find the "lowest possible price" for luxury goods, by use of artificial intelligence to connect luxury suppliers and consumers around the world.
Simple facts about AI applications in the luxury business
Artificial Intelligence is bring positive changes to Luxury 
Artificial Intelligence is improving the customer interaction. At present the development of Artificial Intelligence far exceeds people's expectations and is gradually changing their lifestyles. Traditionally luxury brands push consumers into physical stores, hoping that the interaction of sales people would provide sufficient personalized interaction with them. However, with the rise of e-commerce, luxury brands now will need to find new ways to provide personalized interaction on the Internet. In fact luxury brands are currently integrating Artificial Intelligence into an omni-channel marketing strategy to continuously improve the way to interact with their customers. In this case, consumers will experience the consistency of personalized interaction both online and offline, for example, they can browse products or services through mobile phones and PCs and then complete purchases in-store.
AI applications help to provide personalized services. Technology and luxury business are getting increasingly closer. In fact they are attracted to each other like magnets. As the volume of data on sales and consumer preferences continues to increase, Artificial Intelligence can take advantage of this data to further improve shopping experience, thereby attracting more consumers who are digital savvy. From purchase history, clothing size to style preferences, Artificial Intelligence is able to unlock this potential for millions of different individuals by clicking the mouse at the same time. This is a great advance for customer service.
AI applications help to move luxury business online. Luxury is often synonymous with unparalleled quality and exclusivity. However, reality is that many high-end brands have fallen behind in the digital revolution with the e-commerce boom. How can luxury brands reverse this situation? In fact, with the rise of online business and the so called digital generation, luxury brands need to adapt to this trend if they ever want to thrive. In another word, they need Artificial Intelligence to catch up with the digital generation and attract more young consumers.
Conflicts between two concepts
It is reasonable to assume that the employment of Artificial Intelligence will undermine certain fundamentals for luxury business. 
Firstly, Artificial Intelligence may be an "emotion killer". Emotions play a vital role in purchasing luxuries. From the perfect dishes of Michelin-starred restaurants to the subtle ambience of high-end perfumes, luxury brands are well-known to excel in reviving the sensory experience. Unfortunately, this successful method of engaging emotions in compulsive purchasing  by some brands is being threatened by artificial intelligence and robotization.
Secondly, Artificial Intelligence threatens to ruin the "art" of face-to-face service. Salesforce is an important part of the marketing strategy for luxury brands. They are ambassadors to convey brand values and for many customers the only way to have a real conversation with the brand. But now AI-based chatbots are trying to share responsibilities with the sales people in a cheaper and more efficient way.
Thirdly, Artificial Intelligence undermines customers' trust for luxury brands. Although nowadays consumers are increasingly willing to accept technological innovation, they are also quite concerned about how brands collect, store and use their private data, even though brands declare to use it only to tailor personalized products and services for the benefits of customers. According to a recent report from the World Economic Forum, personalization will soon become a standard for the new mass market  – not a value-added service but only a standard. This is one of the dilemmas that the luxury industry will face in the near future: how to collect enough private data to provide more personalized services while avoiding creating a crisis of trust?
Wider use of Artificial Intelligence in Luxury Business 
Whether we like it or not, many brands have started to use Artificial Intelligence applications to assist in marketing activities. Brands need to anticipate this revolution and adjust their strategies as soon as possible because with the development of technology the industry will undergo important changes to catch up with new trends.
In fact, according to a study by market research firm Forrester, many luxury brands are turning to Artificial Intelligence too, with 60% of e-commerce business and retailers expected to build AI marketing strategies during the year. Especially in physical stores, consumers are increasingly recommended to use AI based equipment. 
Attitude of potential luxury consumers towards AI applications in this industry
Consumers have limited knowledge about AI technology and applications
Firstly young generations have limited knowledge about AI technology and applications even though they are exposed in an environment full of both digital and physical access to resources. Lack of understanding can lead to multiple problems. For example, they are less likely to reach out and to look for AI based services to help with the luxury shopping experience or they are reluctant to try out new services in physical stores. Both are confirmed by the data gathered from the survey, In addition, brands might take advantage of this insufficiency of potential clients and conduct improper behaviors without letting them know about it.
Overall young generations are affirmative about AI
Positive side is that young generation does think that AI applications are increasing and are boosting luxury business, especially when it comes to helping offering personalized services, which is very much liked by this group. 
There exists a great gap between the demand and the supply.
However, in reality they are not using AI applications or being recommended to do so as often as expected. In addition, they do have conservations about certain services, like AI chatbots. From here we can see a great gap between the demand and the supply.
A solution proposed for luxury brands
Adopt an omni-channel strategy to make the most of AI technology without raising concerns from the customers
Generally they would like to see more AI applications, especially in physical stores. Fact is that they believe again that AI in stores will improve shopping experience and more importantly they are willing to try out without any concerns that might arise, even though the majority clearly declare that they lack trust for AI applications. This indicates that brands are expected to provide AI based services firstly in the physical stores in order to solve this trust issue for clients. After that brands can expand to other channels like official websites or social media if it applies. 
Consumers hold conservations about certain services
A warning for luxury brands, consumers nowadays are taking data security seriously and the majority regard AI technology as a threat for illegal purposes. Therefore there is no point trying to use sensitive services without asking for users' approval, even though they might not be an expert in this field. With social media and press young generation can easily obtain information necessary to decide if they are abused by advanced technologies or not. And they are willing to boycott any luxury brands no matter what the defense is. 
To conclude, it is suggested to embrace the adoption of AI in luxury business firstly in the physical stores in order to solve this trust issue for clients and then expand to other channels like official websites or social media if it applies.
References
Stephen Fox (2018), Domesticating artificial intelligence: Expanding human self-expression through applications of artificial intelligence in prosumption; Journal of Consumer Culture, 2018, Vol. 18(1) 169–183
Glyn Atwa  and Alistair Williams(2009), Luxury brand marketing — The experience is everything!; Journal of Brand Management (2009)16, 338–346.doi:10.1057/bm.2008.48; published online 13 February 2009
Phau, I. and Prendergast, G. (2001) Consuming luxury brands: The relevance of the "rarity principle"; Journal of Brand Management 8(2): 122–137  
Katherine N. Lemon & Peter C. Verhoef (2016), Understanding Customer Experience Throughout the Customer Journey; Journal of Marketing: AMA/MSI Special Issue, Vol. 80 (November 2016), 69–96, ISSN: 0022-2429 (print) & 1547-7185 (electronic), DOI: 10.1509/jm.15.0420 69  
Chungwha Ki, Kangbok Lee, Youn-Kyung Kim, (2017), Pleasure and guilt: how do they interplay in luxury consumption?; European Journal of Marketing, Vol. 51 Issue: 4, pp. 722-747, https:// doi.org/10.1108/EJM-07-2015-0419
Melika Husic, Muris Cicic, (2009), Luxury consumption factors; Journal of Fashion Marketing and Management: An International Journal, Vol. 13 Issue: 2, pp.231-245, https:// doi.org/10.1108/13612020910957734
Moraes, C., Carrigan, M., Bosangit, C. et al (2017),Understanding Ethical Luxury Consumption Through Practice Theories: A Study of Fine Jewellery Purchases;J Bus Ethics (2017) 145: 525. https://doi.org/10.1007/s10551-015-2893-9
Hye-Young Kim, Jeong-Ju Yoo, Dooyoung Choi Graduate Student, Jieun Kim Graduate Student & Kim K. P. Johnson (2011); Personal Luxury Values Associated with Fashion Brand Consumption: An Exploratory Analysis of Demographic Variations in the United States;Journal of Global Fashion Marketing, 2:3, 130-138, DOI: 10.1080/20932685.2011.10593091  
Vigneron, F., & Johnson, L.W. (1999). A review and a conceptual framework of prestige-seeking consumer behavior; Academy of Marketing Science Review, 1999, 1, 1-15  
Dawn R. Deeter-Schmelz, Jesse N. Moore & Daniel J. Goebel (2000); Prestige Clothing Shopping by Consumers: A Confirmatory Assessment and Refinement of the Precon Scale with Managerial Implications; Journal of Marketing Theory and Practice, 8:4, 43-58, DOI: 10.1080/10696679.2000.11501879  
Forward Business Information(2018), "Report of market demand and investment forecast analysis on China luxury industry (2019-2024)"
Deeter-Schmelz, D., Dawn, R., Moore, J., Goebel, D. and Solomon, P. (1995), "Measuring the prestige profiles of consumers: a preliminary report of the PRECON scale", in Engelland, B. and Smart, D. (Eds), Marketing Foundations for a Changing World: Proceedings of the Annual Meeting of the Southern Marketing Association, Southern Marketing Association, Orlando, FL, pp. 395-9  
Michele Goetz, Brandon Purcell, Craig Le Clair, Diego Lo Giudice, Mike Gualtieri with Srividya Sridharan, J. P. Gownder, Kjell Carlsson, Ph.D., Elizabeth Cullen, Elizabeth Hoberman(2018), "Predictions 2019: Artificial Intelligence No Pain, No Gain With Enterprise AI ", Forrester 
Bain & Co. and Fondazione Altagamma (2018), "Luxury Goods Worldwide Market Study November 2018", Bain & Co.