Why and how to make user-generated content a strong pillar of your luxury marketing strategy?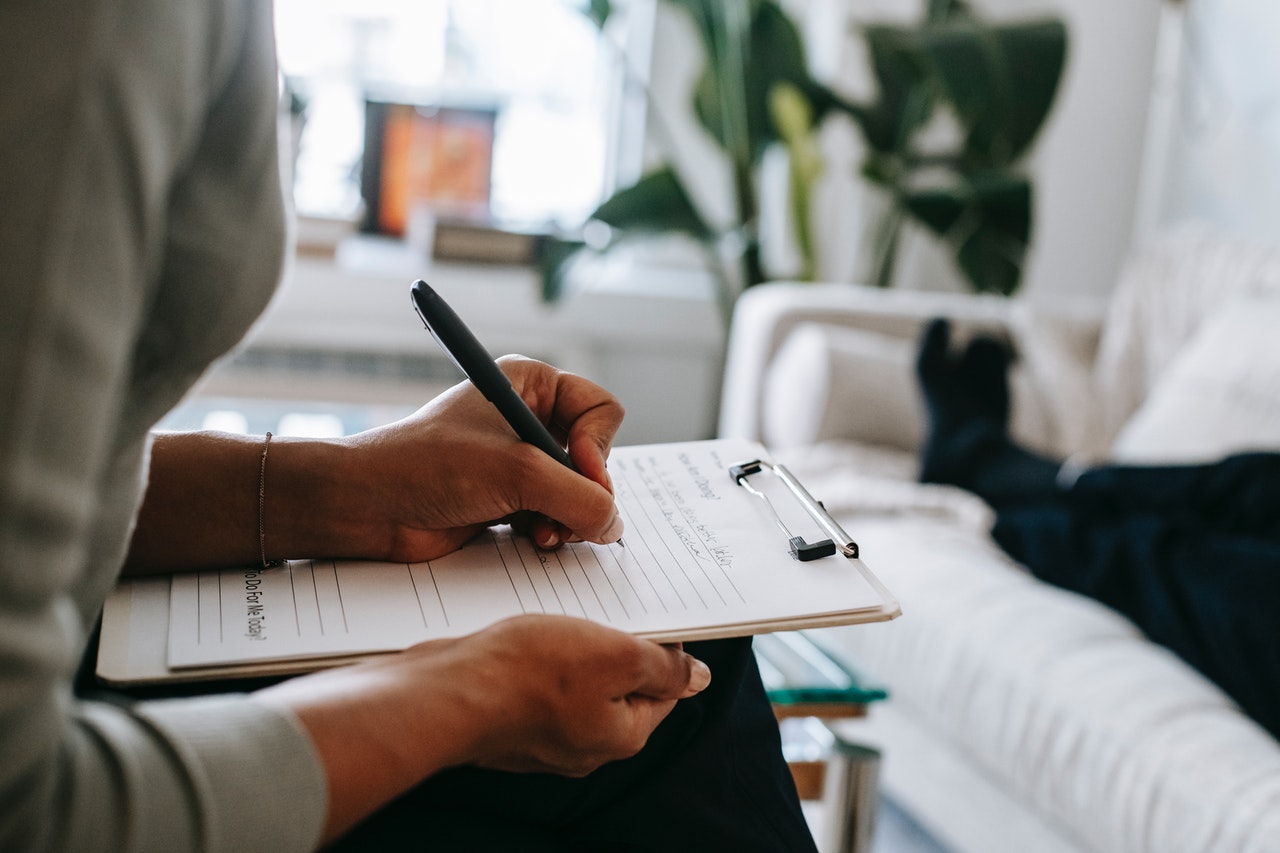 [video src="https://www.youtube.com/watch?v=o99VeAKhlEQ&ab_channel=Burberry"]
What is user-generated content?
User-generated content (UGC), also known as user-created content (UCC), is any form of content that is posted by netizens on digital platforms, such as social media and collective databases and websites.
UGC has been an important tool for the online environment ever since the early 2000s, when Wikipedia, the most successful collaborative encyclopedia, was created. This now worldwide popular website was launched in 2001 and has since then allowed users to add, edit and publish content. Of course, they have also created certain guidelines to ensure consistent quality.
The impact of user-generated content was greatly acknowledged. In 2006, for example, Time magazine chose You as "Person of the Year" and recognized how UGC democratizes information and enriches websites like YouTube, Myspace, Facebook, Wikipedia and so on.
Nowadays, user-generated content is mainly associated with content posted on platforms like Instagram, Youtube, TikTok and many more. This type of content is also used by brands for marketing and reporting purposes.
In our current society, anyone with Internet access can be a content creator. We may use this power to share a shopping experience, make a product recommendation, bring an insight to a story, report an event and so on.
Benefits of user-generated content: Created by people and for people
1. It fosters a feeling of authenticity and creates trust
According to Social Media Week, 87% of brands use UGC for authenticity since consumers think that user-generated content is 2.4 more authentic than branded content. Moreover, as shown by Stackla Survey, 51% of consumers consider that less than half of brands create content that is authentic.
This feeling of authenticity makes audiences trust UGC more than other sources of information, and directly affects the relationship between the consumer and the brand, turning the consumer into a force of its own that may either bring benefits to a company or hurt it instead.
2. It drives emotions and engagement
A study by Realeyes and Warc, has compared viewer responses to 4 different video types, namely TikTok UGC videos, TikTok ads, Facebook ads and conventional ads, and found out that, in terms of a video clip's capacity to capture, retain and encode emotions, the TikTok user-generated content was the most powerful of all, performing 21% better than Facebook advertisements and 68% better than conventional ones.
Consumers interact with user-generated content more than they do with branded content, because such content resonates and communicates better with actual people.
In fact, A UGC strategy implemented by the Bryker Hyde, which encouraged customer to review products and tag the brand on social media for a 10% discount, has generated a 754% increase in Instagram engagement.
3. It offers insights
Through user-generated content, consumers share their experiences and opinions of which companies might not even be aware. For example, Eye shadows that make-up artists use for lips, fashion pieces that are styled in a very personal manner, all add dimensions to a product in a way that brands could never strategize.
4. It makes brands aspirational
Let's start with an example. VOSS water has now became an almost cult product both on and off Instagram, as its name is synonymous with a cool, healthy, dynamic lifestyle. This is achieved through a well-thought strategy which involved clear positioning, social media curation, and very importantly, user-generated content,
Attractive UGC catches the eye of consumers and triggers them try a certain product, or service. Especially when it comes to hospitality and luxury experiences, seeing a place through someone's lens and associating it with a certain lifestyle is a very powerful marketing technique.
5. It drives purchases
According to a Stackla survey, almost 80% of respondents confirm that user-generated content impacts how they make decisions, compared to 13% that see branded content as converting.
In fact, one of the first user-generated content campaigns in fashion was Art of the Trench by Burberry implemented in 2009. During the campaign, Burberry invited consumers to upload real-life photos of themselves styling the iconic Burberry product, based on their own personalities and preferences.
This act enabled both Facebook users and website visitors to benefit from multiple sources of inspirations for styling and browse trenches by color, style, models etc. It was so successful that it delivered 50% year-over-year growth of e-commerce sales and generated 7.5 million views from 150 countries, in its first year.
6. It is cost-effective
Producing quality content is extremely expensive nowadays. It is a mix of efforts and resources, with the purpose of creating artistic, inspirational imagery. Moreover, its distribution – under the form of TV commercials, outdoor billboards, digital ads – is extremely costly.
Getting consumers to do it for your brand might prove extremely cost-effective, because you have this army of worldwide ambassadors who create and post content that showcases your brand and positions you as beautiful, reliable and aspirational. Indeed, it might not be as artistically pleasing as the ones developed by professionals, it might not be perfect, but it is as strong as branded content.
User-generated content ideas for luxury marketing
1. Encourage positive reviews as social proof
Reviews are UGC that encourages honest opinions about a product or service. Luxury marketers use them as a form of social proof to help convert shoppers.
Laguna Pearl, an online luxury retailer that sells high-end pearl jewelry, has worked with Trustpilot to create a forum for customers to post reviews and to share their experiences with the brand.
Later on, the brand displayed reviews in key points across their website, which proved to help respond to customer hesitation and finalize transactions. In fact, it took the brand just 30 days to see a 9.5% decrease in cart abandonment.
2. Host social media contests
Social media contests are extremely popular nowadays and they work for a high array of brands. Challenging fans to tag your luxury brand, use a certain hashtag or upload a photo of them using a product or place are all great ways to drive UGC, as well as engagement.
3. Feature UGC on multiple channels
Fashion, apparel and jewelry brands are featuring user-generated content on multiple channels, including physical stores, websites, social media and apps, to showcase how different people style their items. For example, Dune London added shoppable Instagram posts to their official website and saw a 82% increase in sales for the particular items where the strategy was applied.
4. Offer personalized products and an engaging shopping experience
The growing trends of purchasing a custom-made product can be reflected by increasing shopping demands towards it. Reality is, 25-30% of consumers show high levels of interests in buying personalized products, making it a huge market for potential entrants.
Brands too have witnessed the advantages of personalization. According to Forbes Insights, 40% of marketing executives report that personalization has a direct impact on maximizing sales, basket size and profits in direct-to-consumer channels, such as e-commerce, while another 37% point to increased sales and customer lifetime value through product or content recommendations. More than one-third of respondents have seen increases in their transaction frequency as a result of personalization strategies.
Consumers appreciate personalization and the opportunity to create their own unique items. This is why, it is recommended that brands implement product configuration or engraving to provide consumers a personalized and engaging shopping experience. It not only helps to improve conversions but also help to generate UGC on social media.
5. Offer virtual try-on and enable consumers to share their looks
Virtual try-on is an amazing solution that has saved many businesses during the pandemic. Apart from offering shoppers the opportunity of trying products like sunglasses, hats or lipstick colors digitally, this technique also enables users to create fun and engaging social media content. By encouraging consumers to surprise their friends with a new look, brands gain visibility, awareness, as well as conversions.
Contact us: Personalization, engraving, virtual try on
UGC is a great element to add to your luxury marketing strategy, especially when combined with other tools, such as virtual try on, product configuration and engraving. This tactic enables brands to be perceived as trustworthy, aspirational as well as to benefit from high conversion rates.
Hapticmedia has over 15 years of expertise in immersive technologies including personalization and configuration, engraving, Augmented Reality, Virtual Try On, and is supported and covered by LVMH, Forbes, Les Echos, Le Point, BFMTV. Check here to see our client projects with Gerlain, Kenzo, Baume & Mercier, Baccarat, Edenly or contact us now to see the visible improvement we will bring to you.