A lot of us are obsessed with French style, i.e., retro and elegant with a casual touch. Browse through the #Frenchstyle hashtag on Instagram and you'll know that many people want to know how to dress like a French woman, how to decorate our home like a French, and how to lead a French lifestyle.
In this article, we will talk about the best French lingerie brands and how they are trying to combine French style with today's inclusive and sustainable trends to create lingerie that's sexy, comfortable, and eco-friendly.
Elegant and sexy, as always
The French are known for being free and romantic. Compared with brands in other countries, French lingerie brands are more sexy and bold, emphasizing the curves of the body itself through nudity.
In addition, French women believe that lingerie is not only intimate clothing but part of the overall outfit. They don't mind showing off their underwear by wearing a see-through top or even without a top.
This, in general, stems from an open-mindedness about women's bodies as nothing to be ashamed of, which they aren't, and a relatively open view of sex and intimacy.
French women are rarely shamed as much as they can be in other Western nations, no matter if they take feet pics for sale, have casual partners, or just enjoy expressing their sexuality through fashion. It's considered artistic, celebrating the human need for intimacy and desire. We could learn a thing or two from these attitudes.
Diverse and inclusive
In recent years, with the prevailing diversity and inclusion trends, French lingerie brands no longer only focus on design and quality but have begun to launch comfortable and skin-friendly underwear that fits different body shapes, claiming explicitly that they refuse to objectify women.
Chantelle Lingerie Eco-responsable Collection.
Environmentally friendly
In addition, as the public pays more and more attention to environmental issues, French lingerie brands are now beginning to design and sell sustainable underwear.
According to the French magazine Marie Claire, in recent years, French bra brands have realized the seriousness of ecological problems. They are now using environmentally friendly fabrics to make ready-to-wear.
These fabrics include Tencel, organic cotton, recycled materials, and other materials that are awarded the STANDARD 100 Certification (OEKO-TEX®).
6 best French lingerie brands
Chantelle Fleurs Demi Bra $ 88 SHOP NOW.
Chantelle-The No.1 French lingerie brand
Chantelle is considered the number one lingerie brand in France. Founded in 1876, this brand mainly targets urban women aged 25 to 45.
Chantelle is quite demanding in terms of quality. Its underwear is made of the most advanced Leaver lace, Guipure lace, and the three-dimensional Textron lace.
To create comfortable, flexible underwear, the brand also uses softer fabrics such as premium mercerized cotton and super soft fibers.
Overall, Chantelle pays great attention to every little detail in product design and manufacture.
Plus, Chantelle is one of the French lingerie brands that offer the most sizes. It offers bras from A to H cups and a huge selection of different styles and colors.
Fleurs Wirefree Bra $ 78 SHOP NOW.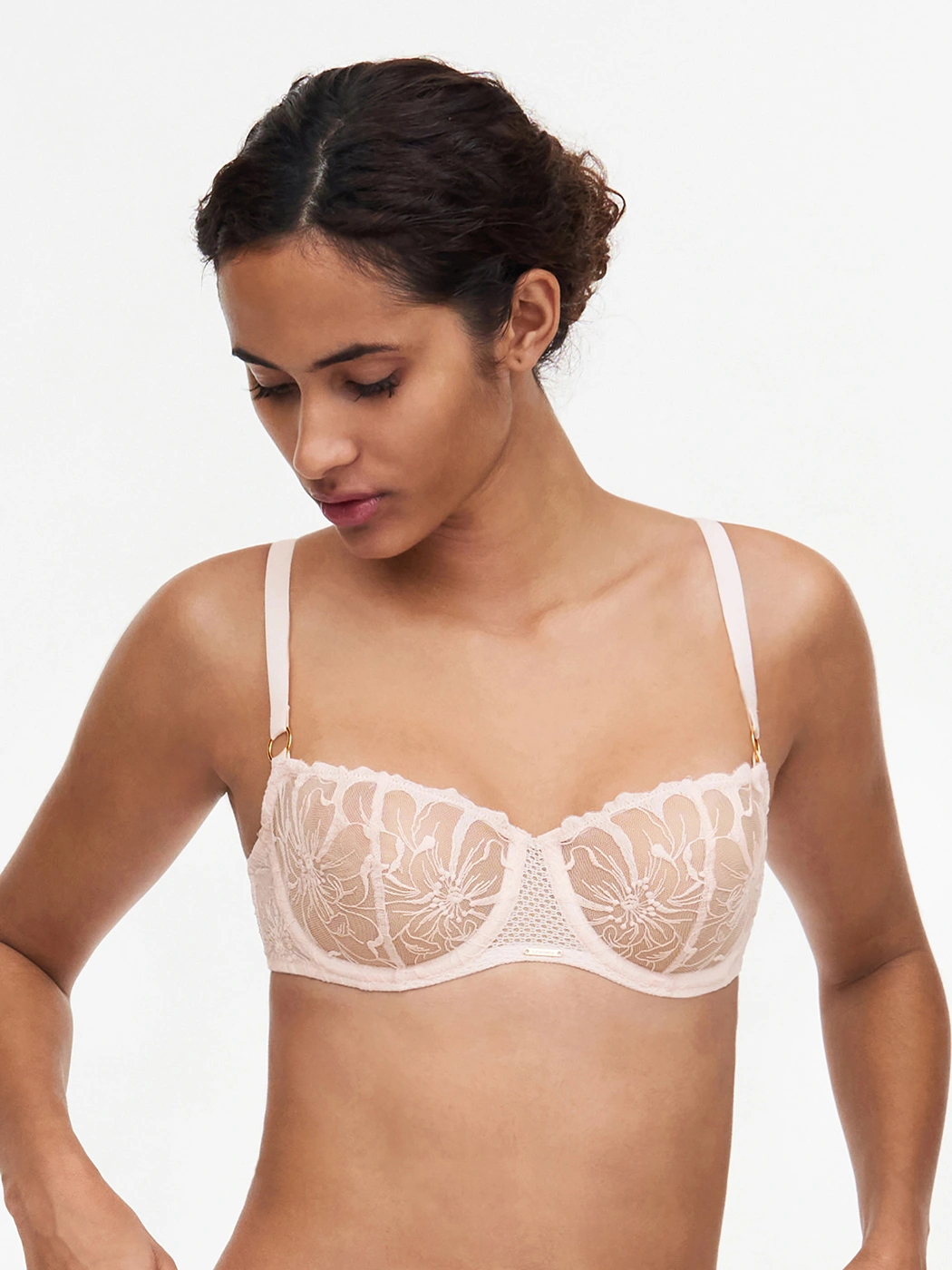 Fleurs Demi Bra $ 88 SHOP NOW.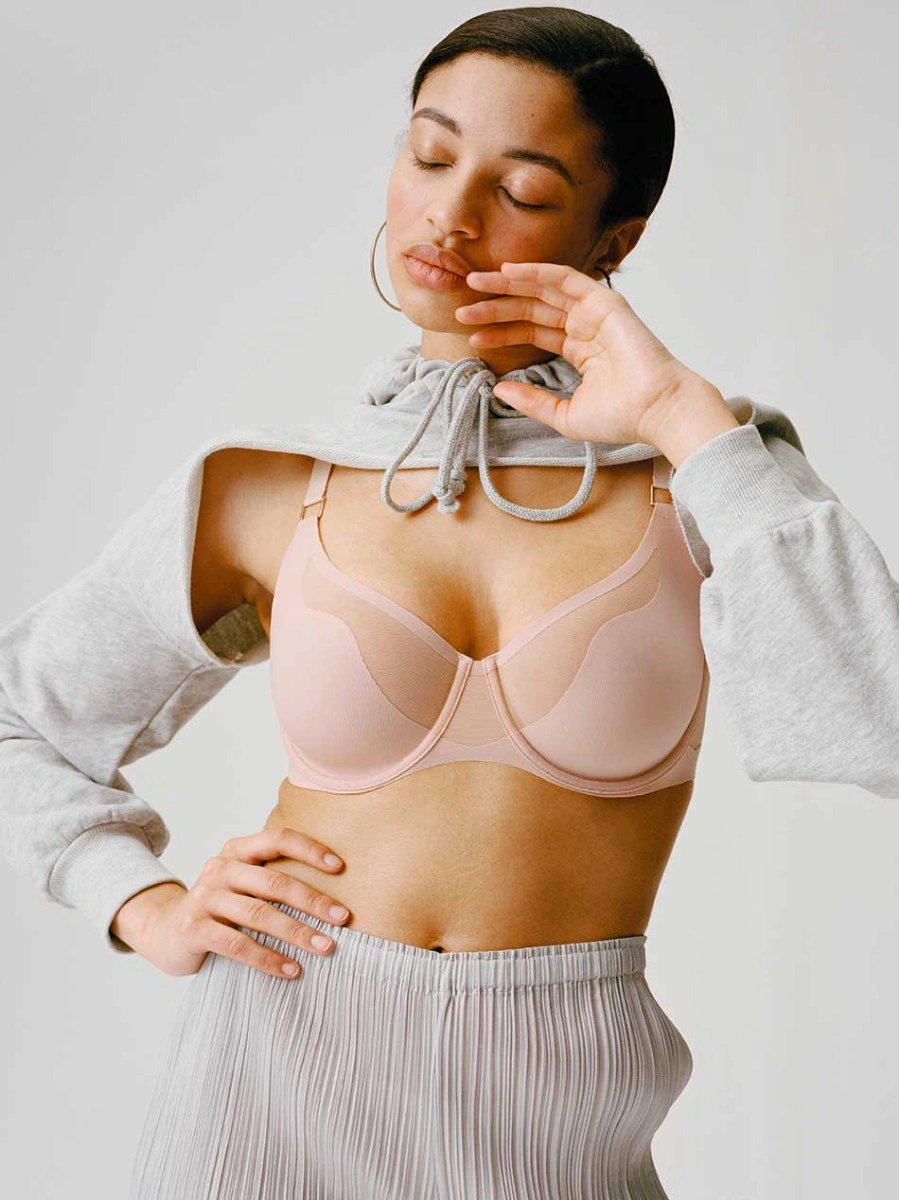 Pure Light Unlined Bra $ 78 SHOP NOW.
Chantal Thomass-The sexiest French lingerie brand
Chantal Thomass is a French lingerie brand founded and named by Ms. Chantal Thomass in 1975, famous for its sexy designs and pantyhoses. 
This lingerie brand is good at outlining the beauty of the female body, retro with a little sweetness, sexy but graceful. She reminds women: You are seductive.
Chantal Thomass pays particular attention to pantyhoses and black lace and invented high-end lingerie. She was the first designer to consider underwear as fashion and to present it in a fashion show.
In France, she set off a trend for women to wear bras on the outside, presenting a post-modern style with 18th-century romance.
Chantal Thomass' lingerie looks playful, but there is a hopeless romance behind it.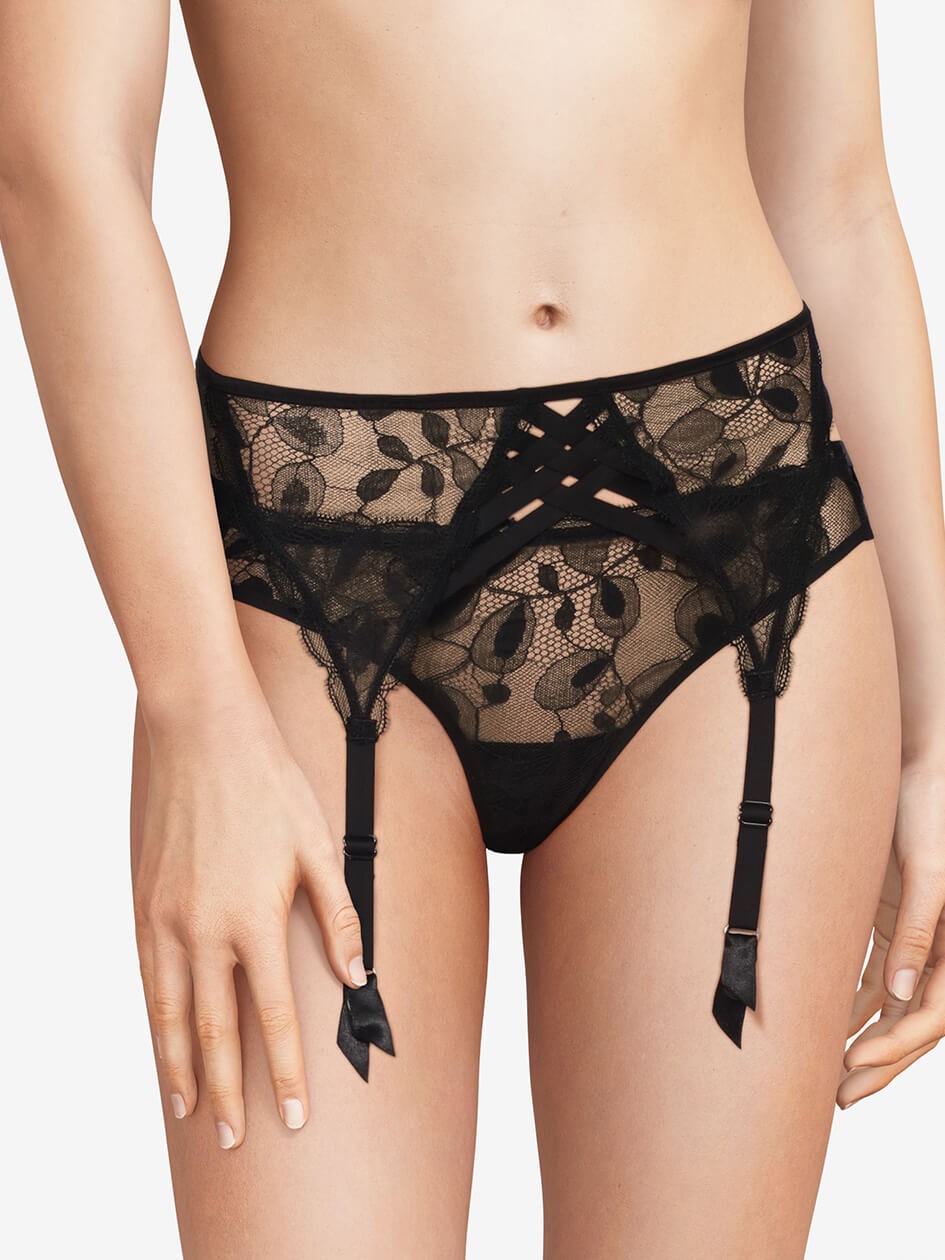 Chantal Thomass Fuji Suspender Belt $110 SHOP NOW.
Encens'Moi Triangle Bra $ 90 SHOP NOW.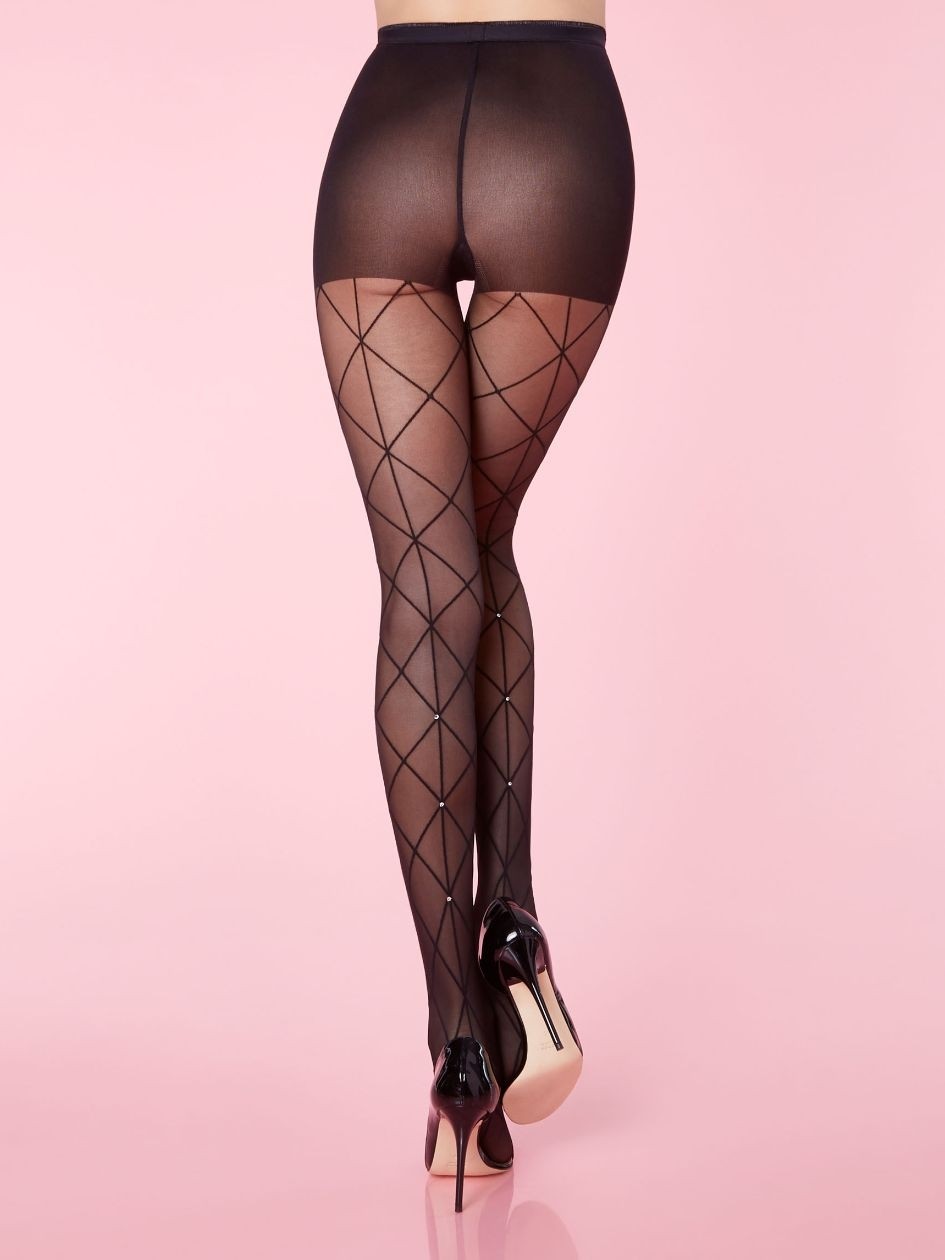 Chantal Thomass Veil Chic Pantyhose $78 SHOP NOW.
Aubade-The most luxurious and expensive
Aubade means morning song. This brand boldly uses temptation as the keyword and celebrates femininity. It is one of the most luxurious lingerie brands in Europe and the most expensive lingerie brand in France.
Aubade's underwear is soft and comfortable, mainly made of tulle, lace, and chiffon. The brand also likes to use embroidery to bring a bright and luxurious look.
Its marketing campaigns are very characteristic too. Except for product brochures, all the images used in outdoor campaigns are in black and white.
And the brand uses close-up to emphasize the female body, which has a strong visual impact.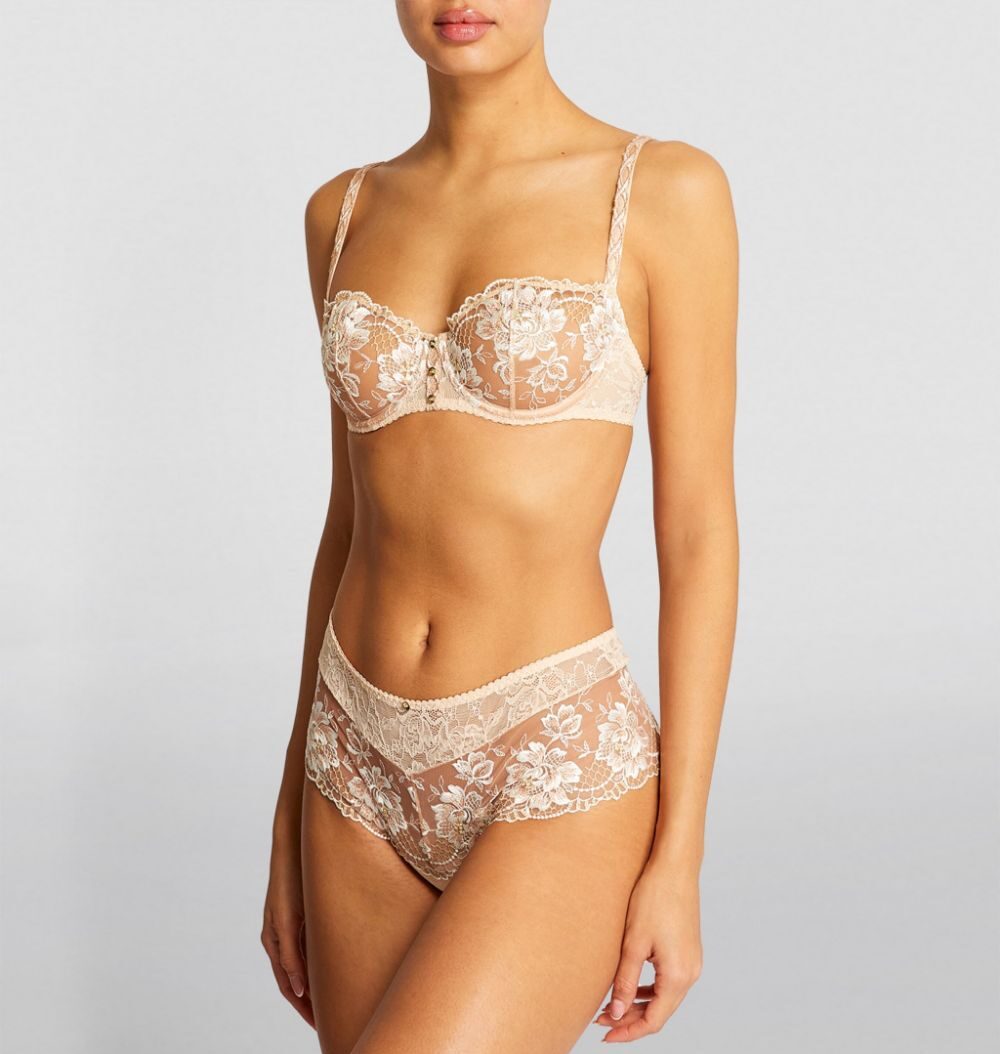 AUBADE Lace Half-Cup Bra $125 SHOP NOW.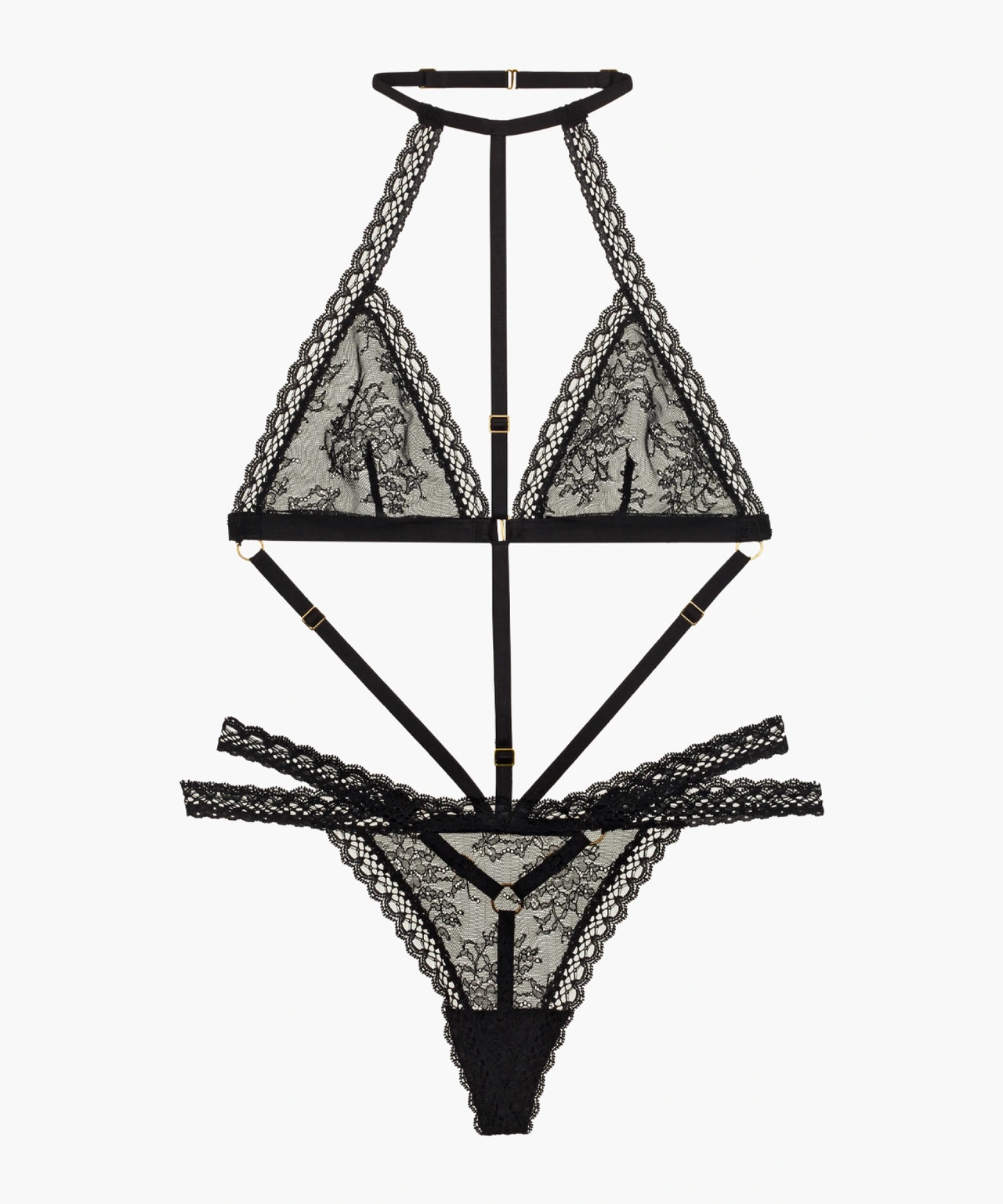 Boite à Désir Frisson Ephémère Bodysuit $139 SHOP NOW.
Simone Perele-The best fitting
Beautiful underwear can also be comfortable. Simone Perele is considered the best-fitting underwear in France, and you know how much French women love this brand.
It not only has exquisite designs, but also pays great attention to the functions of underwear, and cares about whether it improves women's postures.
Overall, Simone Perele likes to use classic colors and soft, comfortable fabrics that can be washed many times without compromising quality.
Some of its featured materials include 3D spacers, molded satin, lycra lace, aloe lace, and pure lycra.
In addition, it works closely with NOYON, a French company specializing in lace design and manufacture to make sure that its lingerie is unique and of high quality.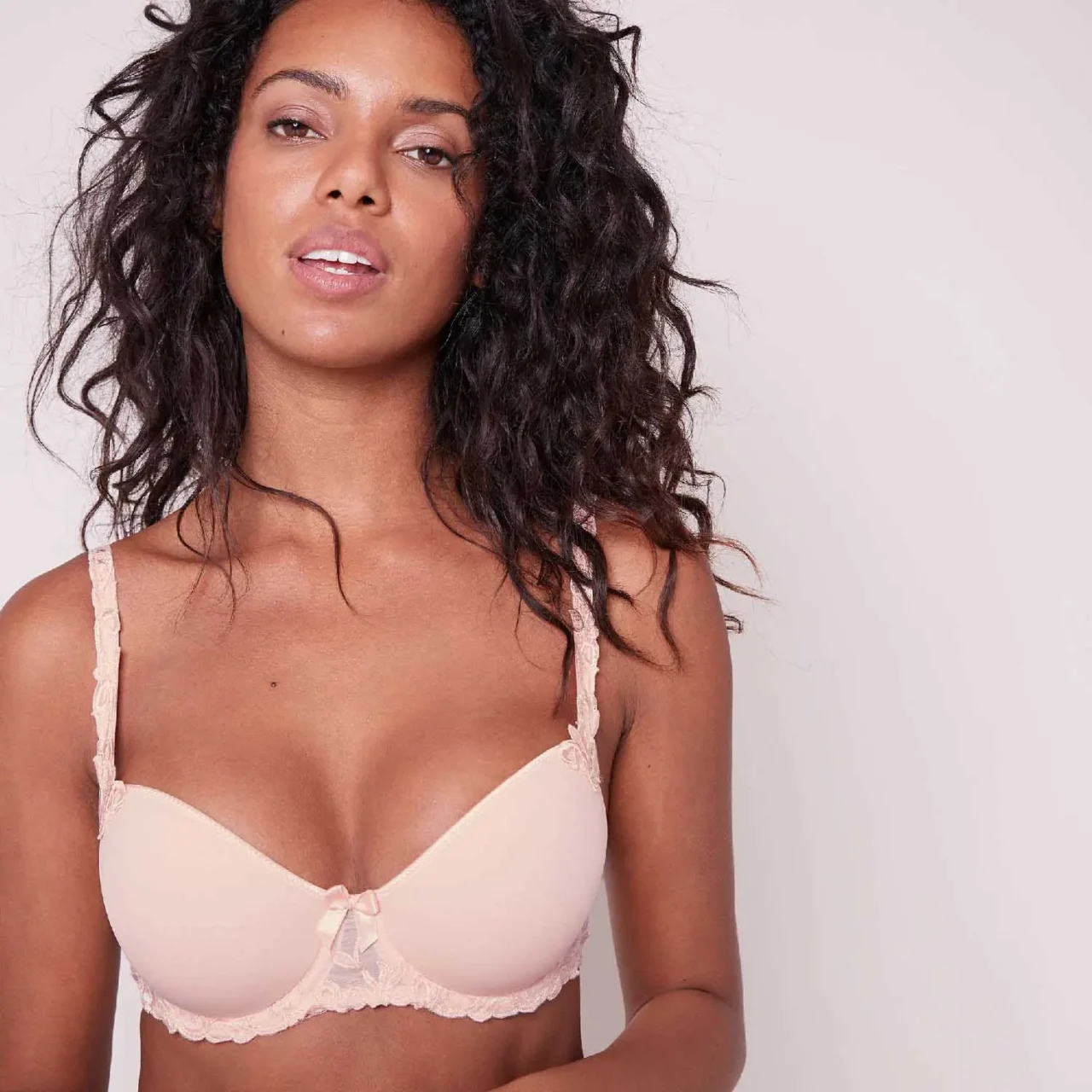 Simone Perele Andora 3D Spacer T-Shirt Bra $100 SHOP NOW.
Simone Perele Karma Demi Cup Underwire Bra $95 SHOP NOW.
Simone Perele Karma Scalloped Lace Bodysuit $125 SHOP NOW.
Passionata-Young and colorful
Passionata is a brand under the Chantelle Group. Compared with the gorgeous and expensive Chantelle, Passionata is designed to capture the style and mindset of the youth, with a focus on lace, embroidery, and colors.
If you have larger cups and need better support, do not worry. Passionata specializes in designing bras with wide shoulder straps and thick side seams.
Brooklyn Plunge Bra $62 SHOP NOW.
Thelma Demi Bra $ 66 SHOP NOW.
Etam-The most affordable French underwear brand
With an 11% market share, Etam has become a leading French lingerie brand. It provides a variety of products to meet the needs of women as well as girls for all kinds of underwear.
Etam offers lingerie with very fashionable designs and reasonable prices. In addition, since there are a large number of stores across the country, it has become the most popular bra brand for French women.
Etam AMARYLLIS Soutien-gorge corbeille sans coques 39,99 € SHOP NOW.
LOUANGE MESH Triangle sans armatures en tulle brodé 35,99 € SHOP NOW.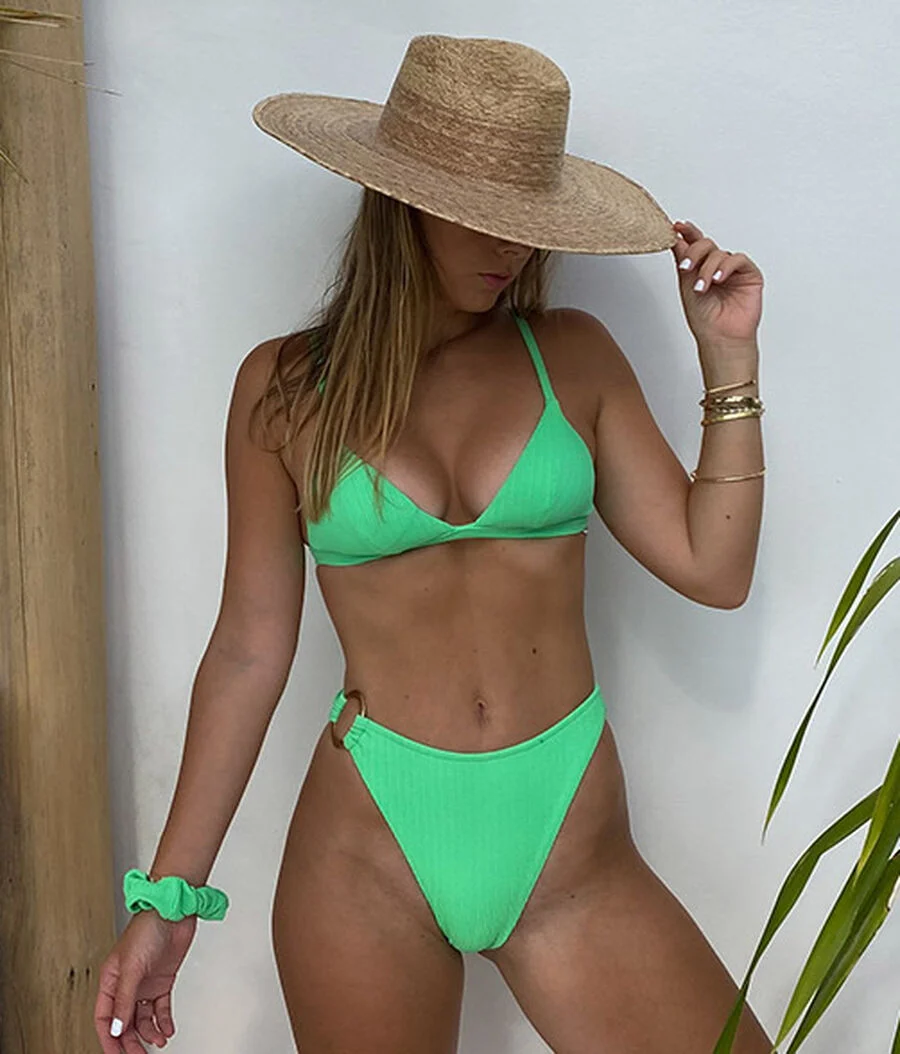 Etam CAPSULE DIANE Triangle sans armatures maillot de bain 35,00 € SHOP NOW.
In the end
Apart from the French lingerie brands mentioned above, there exist others too, including Lise Charmel, Maison Lejaby, Farmanl, Princesse Tam Tam, and Scandale. You can find even more independent designer brands. After all, France is well-known as a romantic country.