In our society today, there are many methods for individuals to acquire knowledge. But no one can deny that reading is still the most important way.
A well-made bookmark helps us keep track of our reading without damaging the book. With innovations in material and design, bookmarks can be a pleasing piece of art in themselves.
Now let's take a look at the 10 most beautiful bookmarks we have selected for you. If you prefer to do it on your own, then these would make advanced DIY bookmark ideas.
15 most beautiful and cute DIY bookmark ideas
1. Custom cat bookmark made of fabrics and paint
MosMea custom bookmark $25, SHOP NOW.
This is a custom bookmark with a hand painted portrait of your pet, a cat, a dog, or a rabbit, as you want. It is a super cute way to mark your boo and makes a unique gift for book lovers as well as pet owners.
Basically, the artist paints the portrait onto the fabric with permanent non-toxic colors, stuffs it with polyester filler, then machine sews the portrait to a black ribbon.
2. Wooden bookmark with a violin and tassels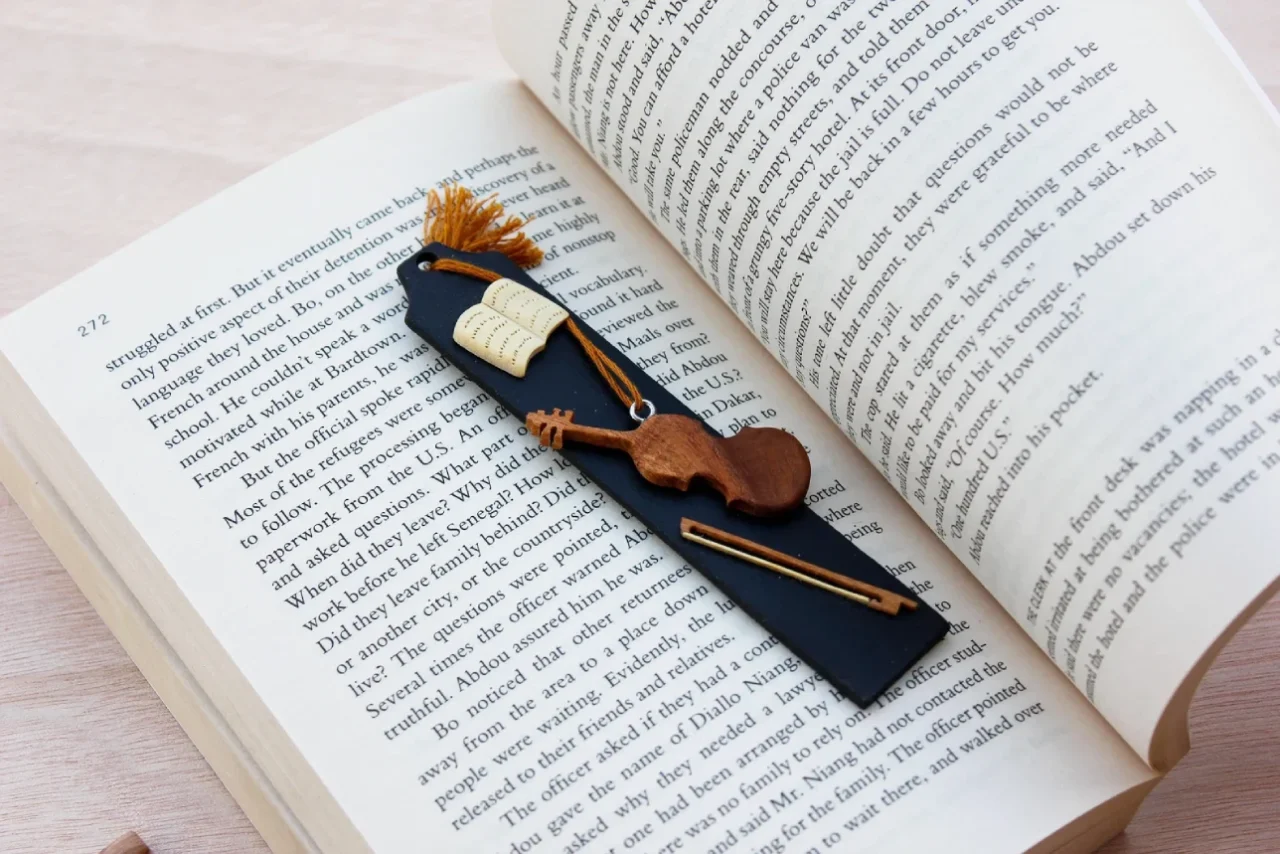 Arboree wooden bookmark with a violin $28, SHOP NOW.
This is a small, unique, and light bookmark to add to your collection. It is handmade with natural materials and has a great texture.
When it comes to the materials, the book is made of quality wood from orange trees and the violin yew trees and orange trees.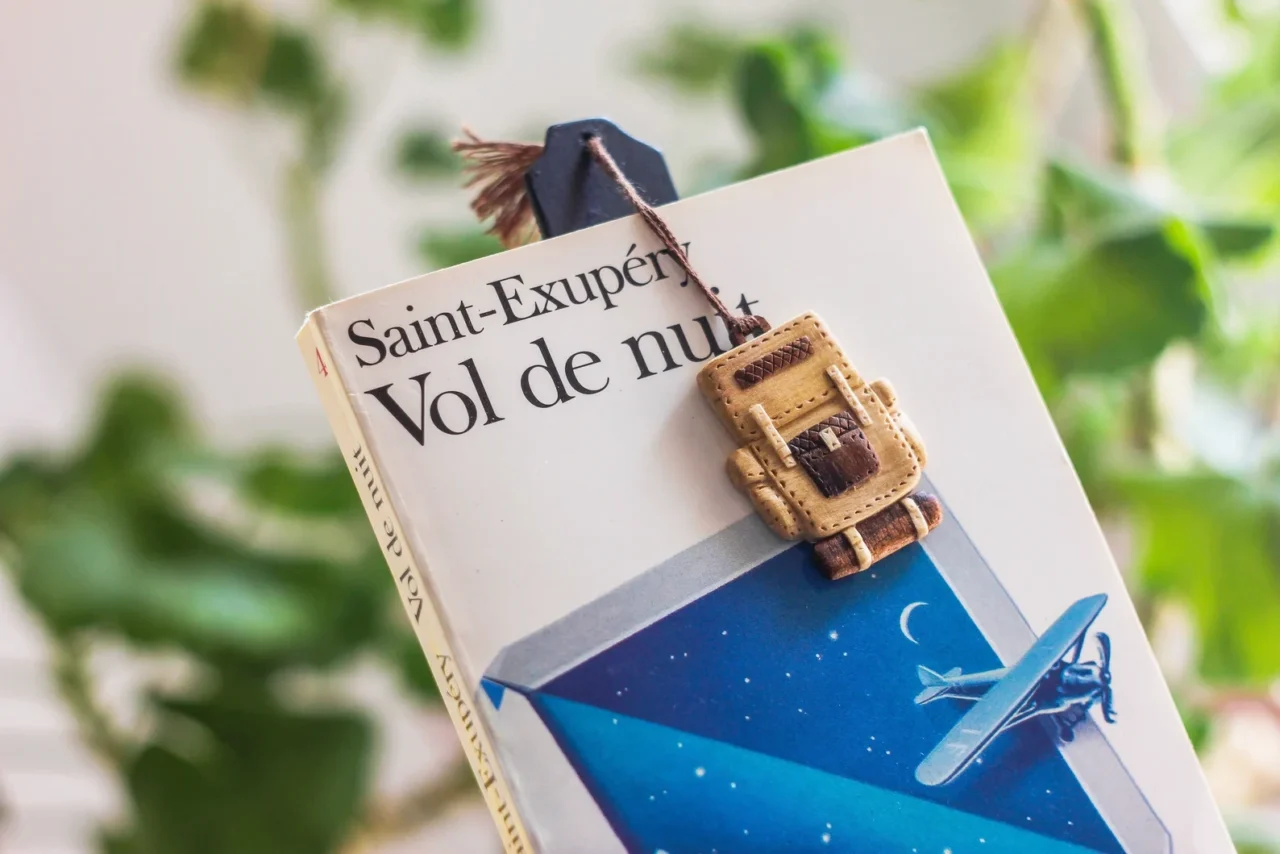 Arboree hand-carved bookmark made of walnut $49, SHOP NOW.
4. Needle felted animal bookmark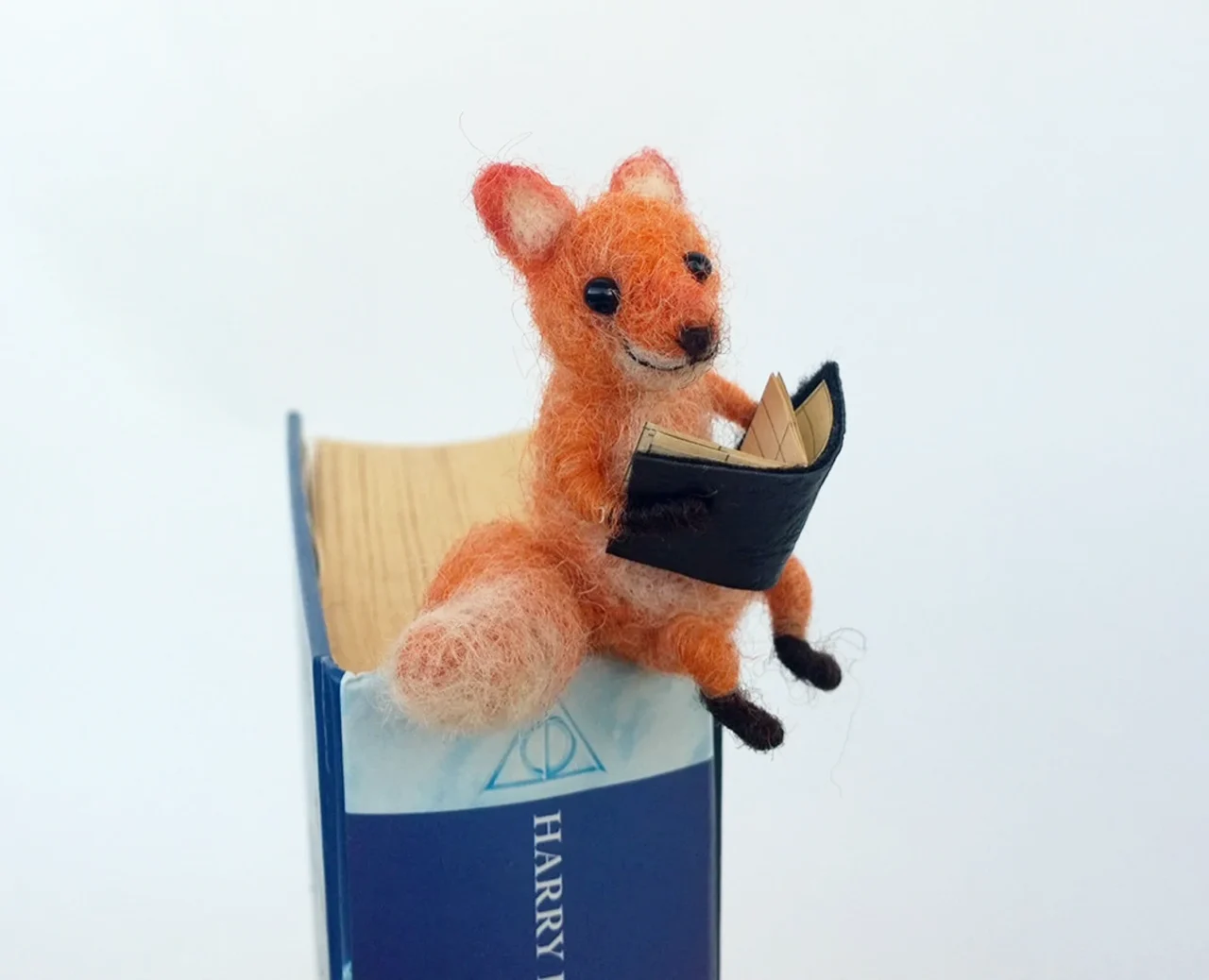 CozyMilArt needle felted fox bookmark $28, SHOP NOW.
This is a felt fox bookmark reading a book. It is made out of wool and is needle felted.
His long tail is trapped in the book, but he does not care because he is reading a very interesting book, which is made of real paper.
It is a wonderful present for anyone who likes to read. This funny miniature animal is cute, comical, and whimsical.
5. Polymer clay bookmark
Clayl and Studio Polymer clay reading girl bookmark $43, SHOP NOW.
This might be the ultimate gift for all book lovers. It is one of the best DIY bookmark designs we have ever seen. If you are one of us or you have a friend everyone calls a "bookworm" then this is the right gift.
A cute girl holding a book, inside your book! It is entirely made of polymer clay. The bust is attached to a polymer clay stick with a stamped message. It is very flexible and durable.
PwettyPolly polymer clay and elastic bookmarks with an owl $13, SHOP NOW.
You can also try an elastic bookmark made from polymer clay embellishments and elastic ribbons. This bookmark idea is one of a kind.
And you can totally be creative with polymer clay in the middle without too much effort. A simple design will do the job. Isn't this one of the best DIY bookmark ideas?
7. Crochet bookmark
Saigonmade crochet animal bookmark $17, SHOP NOW.
These cute bookmarks will always surprise your friend. They are made from yarns, flexible and soft. If you plan to make one on your own, you can download crochet bookmark patterns.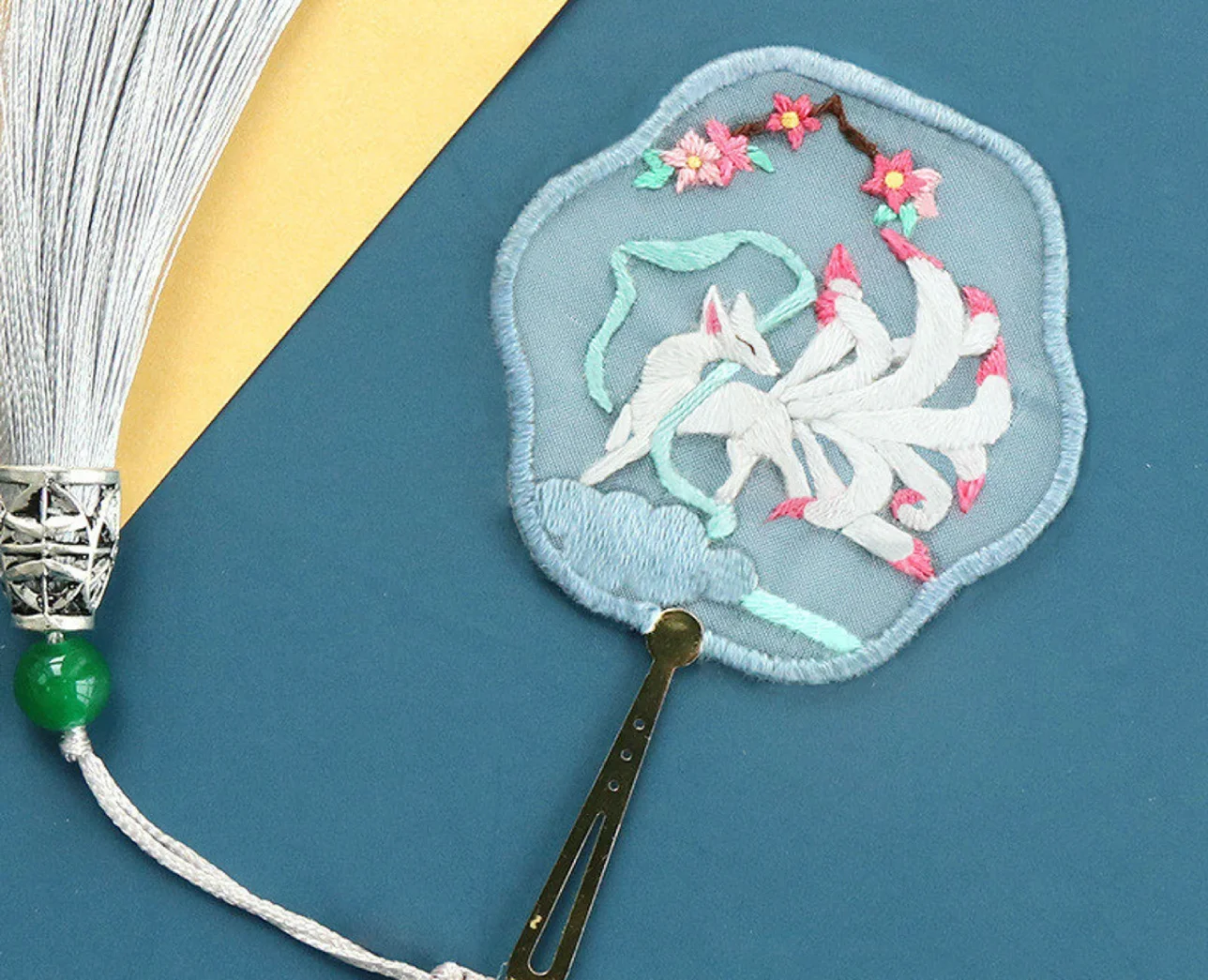 DiyCraftProjectCo cross-stitch bookmark kit $19, SHOP NOW.
Other similar bookmark ideas include cross-stitch bookmarks. With this kit, you can make your own cross-stitch bookmark. It is great for beginners.
9. Leather bookmark
Ophisleather custom leather bookmark $10, SHOP NOW.
This leather bookmark is perfect for everyday use. It is minimalist and chic. In addition, it is one of the easiest DIY bookmark ideas if you decide to make one on your own.
10. 3D bookmark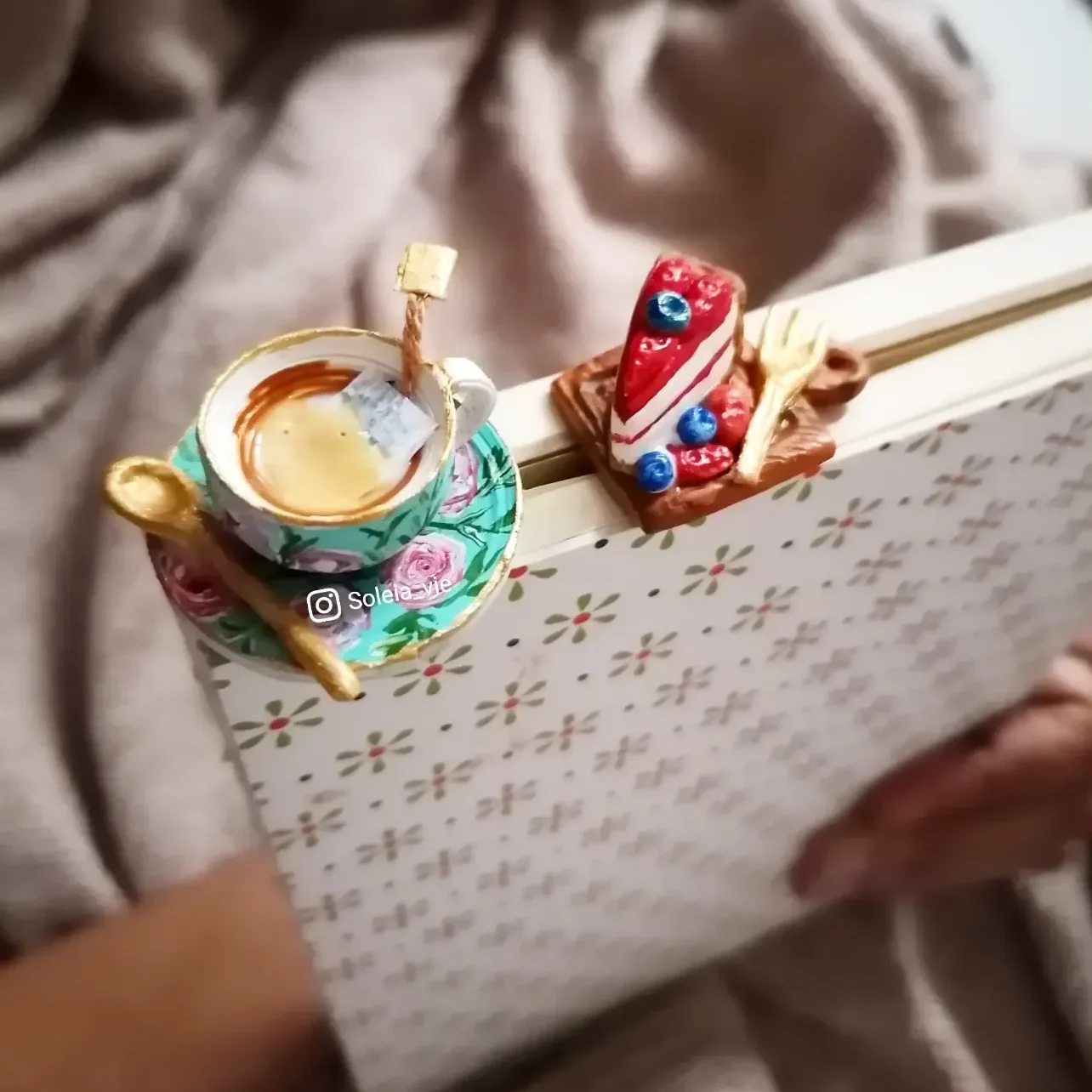 Bookmarks By SoleiaV 3D bookmark $8, SHOP NOW.
This is a 3D bookmark featuring a tea cup and a gold spoon in a floral design. It is made with the quilling technique and sits perfectly on the top of your books.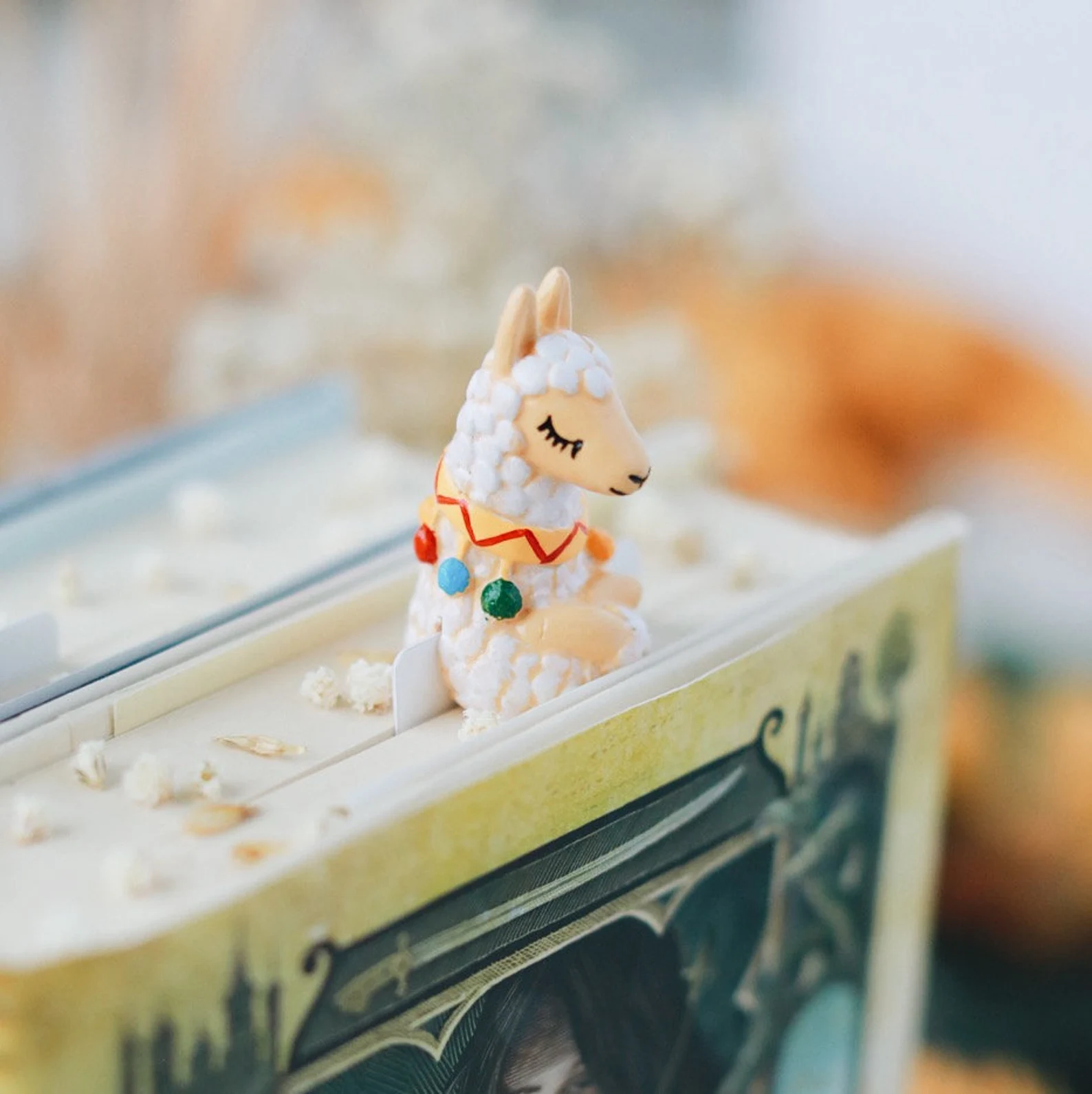 Bookworm Heaven a fun bookmark with a llama $29, SHOP NOW.
12. Resin bookmarks with flowers and tassels
Moonlight Design NY Resin bookmark with flowers $6, SHOP NOW.
Flowers, leaves, and a hint of gold leaf are encased in resin to create this gorgeous bookmark. A tassel is added to complete the look and functionality.
13. Pressed flower bookmark
Copper Penny Co CAN Pressed flower bookmark $14, SHOP NOW.
These pressed flower bookmarks feature a unique arrangement of flowers, no two bookmarks are the same. They are made with thick laminate and light gold tassels.
14. Corner bookmark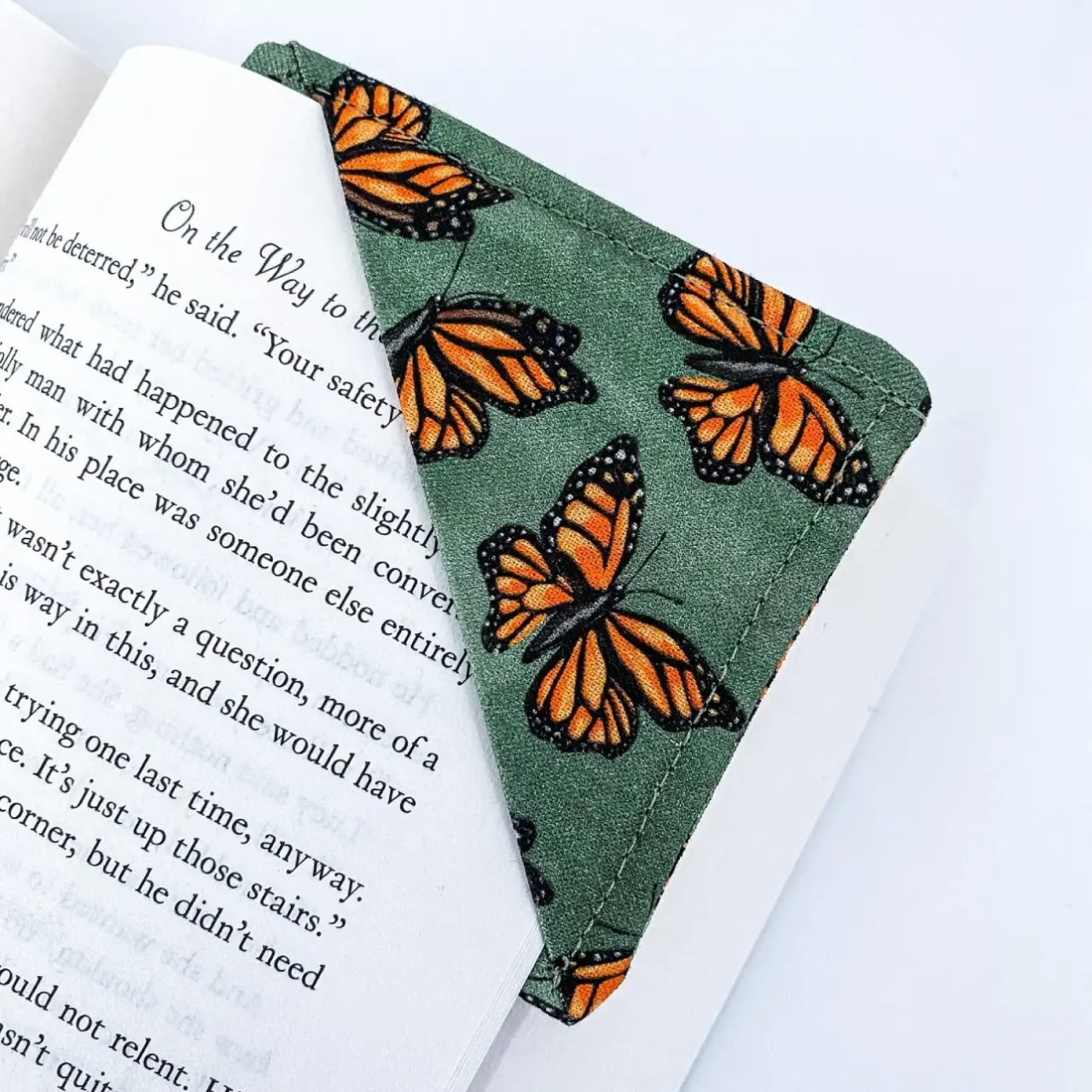 Happy Go Lovely Sleeves butterfly corner bookmark $7, SHOP NOW.
A simple yet practical fabric corner bookmark for those who like to sew. Feel free to use your favorite pattern and make it one of a kind.

Kyiv Leather custom corner bookmark $15, SHOP NOW.
This personalized corner bookmark is handmade of high-quality leather. You can add initials, texts, or photos to any part of the bookmark.
Conclusion
Thank you for reading this article about DIY bookmark ideas. We really hope that you find the information you need.
Read More
Mood Ring Colors And Meanings: What Is A Mood Ring?
14 Practical Parisian Decor Rules To Add Style To Your Home
This article is originally published on Camille Wordsworth.