Smart Hacks to Make Your Website More Visible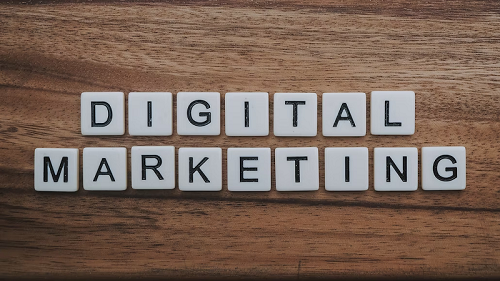 Do you look at your analytics and wonder why it was so busy one month and so dead another? There could be a whole host of reasons for this: the time of the year, the regularity of content, or content relevance. Use the smart hacks below you increase traffic and improve performance.
Upgrade Posts
If your website has been running for some time, chances are you have a backlog of content. This content still serves a purpose; it contains keywords that users search for, but how effective is the content they find? The digital world is shifting and changing; so ensure posts have value.
One of the best ways to increase traffic to your website without much investment is to spend some time upgrading old posts. Research some of your old posts and upgrade them with new screenshots and more relevant tips and tricks; you can then link and share them a second time.
Broken Links
Think of the internet as a massive city and your website as a store within that city. The internal, external, and backlinks you create to tell the search engine how relevant your website is and how high it should be ranked. Broken links happen from time to time and affect your visibility.
Not only does a broken link affect the user experience it also provides less value to your website in terms of link building. The good news is these are easy to repair and supports your visibility efforts. If you find broken links on other sites, it's an opportunity for a backlink if you reach out.
Diversify Content
Nowadays, there is plenty of content opportunities; you don't have to stay focused on the written word or even website content. Some alternative content opportunities include e-books, video content, infographics, podcasts, and social media posts. They all make contributions to visibility.
If you have a blog post that you think has substance, why not turn it into a short video for your YouTube channels as well? Again, linking between platforms improves your SEO and the visibility of your brand. A strong internal linking strategy helps your SERP's ranking and visibility.
Social Strategies
Social media can't be ignored if you want to build your brand and attract more traffic to your website, but there's a smart way to use social media that helps return better results. Instead of using random platforms choose ones that work for your brand, then work with the algorithm.
Naturally, you want to produce content that is relevant to your brand to resonate with your customers and the search engines; however, there's no reason you can't work with the seasons either or catch relevant trends. Contact a professional web design company for more strategies.
Brand Contests
So you want to make your brand more visible, here's a smart hack! Competitions and contests. People love to get involved in a subject they're passionate about, test themselves against the best, and win things at the same time. For you, it means a lot of free brand engagement as well.
Consider your brand and what competitions might work well for it! If you are into publishing, why not create a short story competition with a small prize? Depending on your resources, you could make it a cash prize or publication in a magazine or website. A fun hack for brand engagement.
Pillar Posts
Remember, your website is a single store in a massive internet city, but that doesn't mean you have to be invisible. A lot of advice for growing your business talks about the importance of backlinks, and while these are the golden egg, they are not the only way to increase visibility.
A pillar post is something you can create today to bring link together a lot of relevant content already on your website. Indeed, internal linking isn't as effective as backlinks, but search engine spiders are still looking for relevance and quality to make decisions on ranking.
Final Thoughts
Search engine optimization is an ongoing effort, which means you have to pay constant attention to the keywords and links used in your content. But that's not all; if you hustle a little online, you can improve your search engine ranking, drive more traffic to the site and grow!
Conventional advice tells you that the best way to grow your website is to source backlinks by guest posting; there's no doubt about it, this works! But there are also a ton of other ways to boost your business. Diversify your content, repair broken links, and create a solid online brand.